Auramist Lodge Dog Boarding & Cattery

Dog Boarding - Salt Ash New South Wales

Angel and Teemo
04 Jan 2019


Cannot recommend highly enough!
My dog and my cat stayed at Auromist Lodge over Christmas and I cannot recommend this kennel highly enough. I knew dropping them off would be hard but the team at Auromist Lodge took the time to allow me to settle my cat and dog in and show me around the facility so I could see where they would be staying and what they would be doing. They made sure they had a list of things to keep in mind when caring for my pets. I rang up the next day to drop some food around (not required as food is provided, but my dog has a sensitive stomach) and Rob was happy to oblige. Rob clearly has a passion for animals and their well-being. Rob went above and beyond to make sure I could pick up my pets at the time that was suitable for me. When I picked my pets up they were happy and looking great. Would recommend this kennel to anyone.

Sam and Dusty
08 Jun 2016


Unfair revuew
I read with concern the review from January. My animals were there too and a few facts need to be stated. The area suffered a 1 in 100 flood event that was discribed as a flash flood. The proprietor moved 100 animals in the dark carrying them through neck deep water. Animals were safe and crated whilst there was floodwaters on site. No animals were tied to trees and yes the RSPCA helped as they did with horses and cattle in this area. I have had my animals stay for over 13 years and believe the proprietors did everything they could to protect our animals. NO DOGS WERE LOST AS STATED. The office was under water as was computers, phones and all paperwork. 4 staff were on site. Difficult times yes but the proprietor and staff put themselves at risk to protect animals.

Cooper and Pepper
24 Jan 2016


Traumatic
Unfortunately we left our 2 dogs there from a recommendation. Got there not good it stank and I know kennels have a smell but this was horrible had to leave them there as we were going away it was their first time in a kennel. It flooded The RSPCA had to step in as all the dogs were tied to a tree in flood waters. They had to be evacuated to another Kennel. Belmont Kennels at Williamtown they we so good as they got so many dogs and the only way they could Identify any of the dogs was by Microchips as there was not paperwork at all.We did not get a phone call from Auramist Only that our Son had who we we away with got a call and they lost one of his dogs The owner was in Sydney and left some young person in charge. my dogs who have never been scared of storms or rain are still traumatised over this. I couldn't find little peps the other night and she was hiding under the the bed which she has never done. Sorry for my rant but so angry DO NOT TAKE your dogs there.there.

Gigi ( with Meggs & Squeak)
10 Sep 2018


Lost my cat then lied about it
Defence posting. I was told that Gigi was lost due to a tick, then the body was buried. When I thought sonething smelled wrong and I asked for the body was told that Gigi was gone, maybe dug up by a scavenger? Yeah right. Was also told Gigi's chip was missing but Manager told Defence Pets that his scanner was broken. 15 months later I got a phone call from the Pound, Gigi was caught in a cage about 2 miles from the cattery. His chip scanned immediately. He is now home and well fed and sooky. Both Defence Pets (organisation) and Dogtainers (transport) were horrified and have advised they will not deal with Auramist. Auramist have also deleted all reviews on FaceBook.

Willow
10 Jan 2017


Bad
I was very upset to find after a week of leaving my little kitty at the auramist lodge he was mattered in kitty litter and smelt like he had been sleeping in his kitty litter the whole time! Would never recommend leaving a cat in a small room with no fan or air conditioner just a small window for air flow! How is this place still open!
Write a Review. Pets need you.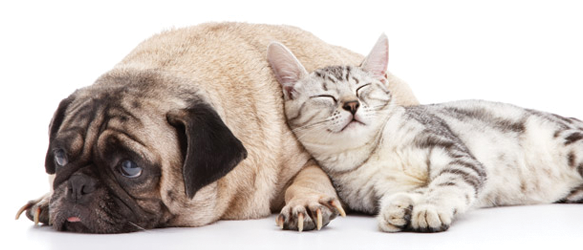 Auramist Lodge Dog Boarding & Cattery
---
---
Service:
---
---
Related Businesses
By Suburb
By State