Auramist Lodge Dog Boarding & Cattery

Dog Boarding - Salt Ash New South Wales

Nellie & Indie
12 Feb 2020


Disappointed
We live 8 hours away & were on our way to Sydney. Our two dogs were to be delivered at 9am which is check in time but we were running half an late. This didn't suit as Rob the owner had another important engagement to attend to. A staff member was due in at 11. We were left high & dry. They couldn't go on to Sydney. No apology. A suggestion of an alternative kennel would have been appreciated & a decent thing to do. On the side of the road we found Four Paws which was only a further 20 minutes away. They are excellent & they will be our go to kennel from now on.

The Darcy boys
21 Jan 2020


Very Grateful
Thanks to Rob and his crew for making the stay of my five dogs painless for me and a great time for the boys. I can be a difficult customer and Rob showed his willingness to not only meet my expectations but exceed them. Great service and highly recommended. Thanks

Jimmy and Jack
17 Jan 2020


Great Price good value
Had our fur babies in over Christmas. Understanding proprietors. Sensible and caring. Very appreciative of your efforts. Thanks

Ruby Maggie Caia Juliette
12 Jan 2020


Disgusted
PLEASE NOTE THAT I HAD TO GIVE A STAR RATING AS I COULD NOT POST WITHOUT CHOOSING A RATING, BUT THEY DESERVE A NO STAR RATING. I will NEVER subject my dogs to this place again. Our dogs were in for four weeks over Christmas. In that time one dog lost over 9kgs, one quarter of her body mass, along with ear and eye infections. Another dog lost just over 7kgs. Both dogs have bold patches on their elbows and ragged claws, possibly due to spending so much time in their tiny enclosure scratching on the cement. We were so concerned about their health we took them to the vets and their report will support these facts. All four of our dogs smelt so badly of urine that even after 3 baths they still smell. We have noticed a significant change in their behaviour since coming home and are showing signs of stress and anxiety. I asked the lady who bought out are dogs if they had any problems etc, she didn't really seem to know the dogs but said they were fine! At no time were we contacted to inform us of any concerns. If the alternative was having both my arms cut off I still would not send them to Auramist Kennels.

jimmy and Hess
13 Jun 2019


Excellent
Happy to recommend this business. I have taken my animals here for 15 years. Always helpful and knowledgeable. Whatever we ask for, and sometimes we expect a lot, is dealt with happily. Excellent

Amanda and Rhiannon
08 Feb 2019


Couldnt be happier
My two dogs stayed here recently, they can be quite a handful and get over excited sometimes. Rob suggested that we put them side by side separate so he could monitor their eating as this has been an issue elsewhere in the past. He was able to tell me exactly what quantity by weight was eaten daily. Also the fats / protein levels used. He gave some sound advice which we have applied since coming hope. Well done Rob!!!

Tobias
31 Jan 2019


Excellent
Excellent

Sally, Buster
25 Jan 2019


Vacation Booking
I was so impressed with Rob's level of service. We needed to extend our stay and Rob was so helpful and accommodating. Our pouches were well looked after and the rates were very reasonable. Thanks Rob we will bring Sally and Buster back next holidays.

Angel and Teemo
04 Jan 2019


Cannot recommend highly enough!
My dog and my cat stayed at Auromist Lodge over Christmas and I cannot recommend this kennel highly enough. I knew dropping them off would be hard but the team at Auromist Lodge took the time to allow me to settle my cat and dog in and show me around the facility so I could see where they would be staying and what they would be doing. They made sure they had a list of things to keep in mind when caring for my pets. I rang up the next day to drop some food around (not required as food is provided, but my dog has a sensitive stomach) and Rob was happy to oblige. Rob clearly has a passion for animals and their well-being. Rob went above and beyond to make sure I could pick up my pets at the time that was suitable for me. When I picked my pets up they were happy and looking great. Would recommend this kennel to anyone.

Sam and Dusty
08 Jun 2016


Unfair revuew
I read with concern the review from January. My animals were there too and a few facts need to be stated. The area suffered a 1 in 100 flood event that was discribed as a flash flood. The proprietor moved 100 animals in the dark carrying them through neck deep water. Animals were safe and crated whilst there was floodwaters on site. No animals were tied to trees and yes the RSPCA helped as they did with horses and cattle in this area. I have had my animals stay for over 13 years and believe the proprietors did everything they could to protect our animals. NO DOGS WERE LOST AS STATED. The office was under water as was computers, phones and all paperwork. 4 staff were on site. Difficult times yes but the proprietor and staff put themselves at risk to protect animals.

Cheesy, Jack, Spotty and Emma
02 Feb 2019


Value for money with great care
Just got home from an overseas trip to Europe. We left our Four precious furbabes here and were initially concerned about an extended stay. We had been let down by a family member and also a pet sitter. We are so glad we chose here. In fact it worked out cheaper than a Pet Sitters. Supervision and air conditioning kept our kids heathy both physically and mentally. Impressed does not seem enough praise. Thanks Rob and team..

Bill and Epitaph
01 Feb 2019


Very Impressed
Very happy with the conditions at this Cattery, Owner offered a double size enclosure at same cost. Our Maine Coons appreciated the extra space. Owner also put Air Conditioning from his office into Cats area during a severe heat wave. Clearly he appreciates the needs of the cats. Excellent Service

Sam and Jessie
28 Jan 2019


Our Animals thank You
We left our dog and cat her over Christmas during one of the worst Heat waves we have endured. The owner put Air Conditioning into the Cat area and used a soaker hose every hour to keep the dogs cool. Both our animals have medication and owner was happy to meet our needs. Nothing appeared too difficult and whilst we are fairly high maintenance owner and have high maintenance animals, every request was met with a smile. We travelled 200KM to leave our animals here and couldn't be happier. Rob and Family, Sam and Jessie thank you.

benny and jet
26 Jan 2019


happy with Facility
Visited as oart if a Defence move fromDarwin, my animals stayed for theee weeks. Owner was helpful with proactive information about ticks and vaccinations. Contacted me when animals arrived. Sent photos on request. Excellent service. Fourth time we have used facility. Will use each and every time we need boarding.

effie and sam
25 Jan 2019


Cats Satisfied
We were impressed with the size of enclosures and the Knowlegable staff. Owner happy to answer many questions as we were first time boarders. Premium food and paper kitty litter good for environment. Biusiness has been going for over 30 years which gives me confidence. Excellent value

Ben, Sara, Jill, Garry and Boof
24 Jan 2019


HAPPY HAPPY HAPPY
OUR Five cats stayed at this facility over Cristmas. Excellens service and when we got the bill we were amazed that we were charged only $20 per cat. Very happy. Not a five star facility but we have 3 star cats. Our Bank Balance appreciates the service and value

Gigi ( with Meggs & Squeak)
10 Sep 2018


Lost my cat then lied about it
Defence posting. I was told that Gigi was lost due to a tick, then the body was buried. When I thought sonething smelled wrong and I asked for the body was told that Gigi was gone, maybe dug up by a scavenger? Yeah right. Was also told Gigi's chip was missing but Manager told Defence Pets that his scanner was broken. 15 months later I got a phone call from the Pound, Gigi was caught in a cage about 2 miles from the cattery. His chip scanned immediately. He is now home and well fed and sooky. Both Defence Pets (organisation) and Dogtainers (transport) were horrified and have advised they will not deal with Auramist. Auramist have also deleted all reviews on FaceBook.

Willow
10 Jan 2017


Bad
I was very upset to find after a week of leaving my little kitty at the auramist lodge he was mattered in kitty litter and smelt like he had been sleeping in his kitty litter the whole time! Would never recommend leaving a cat in a small room with no fan or air conditioner just a small window for air flow! How is this place still open!
Write a Review. Pets need you.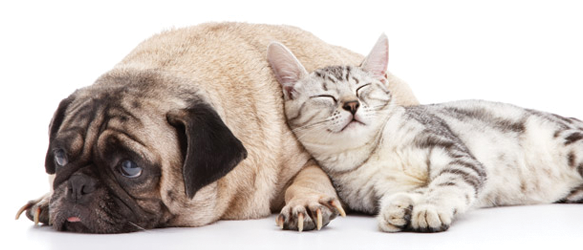 Auramist Lodge Dog Boarding & Cattery
---
---
Service:
---
---
Related Businesses
By Suburb
By State