Wookie
04 Mar 2015


Holiday peace of mind
I would not leave my baby with anyone else. I get to see pics of her wherever I am in the world. Just wonderful. Thank you Furry Godmother for making my holiday possible

Harry Jones
04 Mar 2015


Happy dog days
Our dog Harry is at the Fury Godmother now and judging from the photos we have seen on Facebook today he's having a great time. The service from the team is exceptional and we wouldn't use anyone else in Darwin.

Ella
21 Jan 2015


Excellent holiday retreat for the furbabies
My fur baby loves staying with the furry godmother - Such a relief to know that she is in the very best care & enjoys staying whenever we have to go away. Worth every cent - the best carers there are in Darwin (we've tried quite a few)

Maggie
20 Jan 2015


Peace of mind
there is honestly no other I would use in darwin. The staff are amazing - Always giving you updates, my dogs jump out the car and run inside they have so much fun.

Bella & Gilbert
20 Jan 2015


Greatest Pet Resort Ever!
Jason, Jo and all the furry godparents make choosing their pet resort easy. My fur kids love going there and if you suffer from anxiety being separated from them, this team makes it all ok! My babies always smell beautiful when I pick them up, and are always exhausted as they are constantly making new friends and having a ball. The service your pets get is 5 star, the service I get is peace of mind knowing that they are so well looked after. The team are always really lovely and in the four years I have booked my fur kids in here I have never encountered bad service in any degree. I think the team love my babies just as much as I do. Thanks Jason, Jo and the whole team for looking after my precious Bella and Gilbert x

Lilly Price
20 Jan 2015


Fantastic care!
My furry child has boarded many times with the furry god mother. She has extremely sensitive skin, stomach and ears. They never fail to give her all the special care she needs. Every time I pull into the driveway at the pet resort she is the most excited little girl in the world! The staff are kind and never forget us every time we book. It's makes leaving so much easier and takes that horrible guilty feeling away. Never hesitate to book your much loved furry friends in here. They will receive all the love and attention you can possibly imagine! Just amazing!

Woody and Brocky
20 Jan 2015


Amazing people and resort for our boys.
We used FurryGodmother Pet Resort on a number of occasions before we left Darwin. The people are amazing, the place can only be described as a resort for pets as that it what it is. I only wish they had something like this where we live now. Would highly recommend them and have. Still get people saying its still the best place.

MISCHA
27 Nov 2014


The best holiday resort in Darwin for your dog or cat
the furry godmother pet resort in Darwin is a great place to leave your fur baby. Very close to the airport, air conditioned, great choice of rooms,very good supervision plus you can book extra one on one playtime. You need to book in advance as it can get booked out especially at Christmas. My fur baby loves going there and is always returned to us happy and healthy
Write a Review. Pets need you.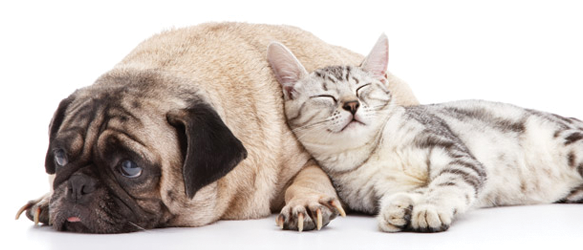 The Furry Godmother Pet Resort
---
---
Service:
---
---
Related Businesses
By Suburb
By State