Amigo
16 May 2016


Amigo's stay
Amigo always loves a stay at Furry Godmother's, it's a chance to hang out with new furry friends and get lots of cuddles from the friendly staff! He always looks very happy, just like he has had a holiday too!

Nahla
07 May 2016


Great Pet Resort!
I could not fault the furry godmother from the time i dropped Nahla off to the day i picked her up. They were extremely considerate with her food requirements and skin allergies and she loved it there!

Banjo and Claude
05 May 2016


Excellent
We had never been confident enough to leave our dogs in a kennel before. Thanks so much for taking care of Banjo and Claude! We'll keep coming back

Banji & Serby
19 Apr 2016


Excellent Facilitates, Care & Staff
My 2 dogs have stayed here on numerous occasions over the past 5 years. I have always found the standard of facilities, care & staff interactions to be high. I trust leaving my dogs there unconditionally. I highly recommend to anyone that loves their pets & wants the best for them while you are away to consider The Furry Godmother. Jason, Jo & all the staff are great at what they do & very helpful & kind to deal with. Our dogs are always happy to stay there & are always healthy, happy & clean when we collect them.

Hunter
19 Apr 2016


Best in Darwin region
Hunter, the bad beagle boy, always stays with 'uncle' Jason and the staff. He is always safe and looked after well and comes back in good condition - obviously doesn't pine for us! Hunter is getting on in years now but I hope he'll get many more visits with the Furry Godmother.

Sammy
19 Apr 2016


Sammy's stay
Thank you for looking after our boy so well. He even had the chance to be brave and play with all the other fur babies and behaved himself. Sammy came home looking well and happy. Thank you.

Bentley
13 Apr 2016


Wonderful Service
We've had our boy Bentley stay at Furry Godmother twice and both times has has come home looking wonderful and clean. Wouldn't trust anyone else to be looking after our boy - highly recommended

Missy
29 Mar 2016


Dog
This is the second time I have used The Furry Godmother. Previously trusted my dogs to friends and neighbours. They were useless. I would not entrust my pets to anybody else other than the good people at The Furry Godmother

Jesse
23 Mar 2016


11 night stay
Thanks to Jason and staff for having Jesse for 11 nights. It is comforting to know she was in good hands while we were away. She came home very happy and quite relaxed but now wants the air con on all day so she has been spoilt.We certainly will be booking Jesse in again.

Braxton and Marli Cain
22 Mar 2016


Amazing!
We has our two dogs stay with the Furry Godmother and the whole experience from start to finish was outstnding - great staff, easy to deal with and the process for booking was a breeze. When we picked up our dogs they were happy, healthy and smelt a million dollars (obviously had a bath)! Loved it! couldn't have asked for a better experience.
Write a Review. Pets need you.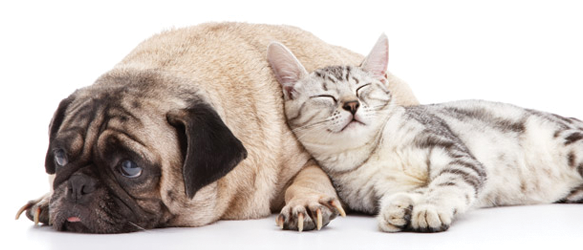 The Furry Godmother Pet Resort
---
---
Service:
---
---
Related Businesses
By Suburb
By State