Coco
07 Oct 2017

Jetta
07 Oct 2017


My dog jetta
Jetta loves staying at barkers boutique she barks with dogs and when we pick up she is happy as we are some the time and the staff are really good and in case emergency I can always ring the kennels up and the will have a spot for my Jetta as I told all friends about the kennels thanks soo

Molly and April
06 Oct 2017

Lucky
03 Oct 2017

Murry
02 Sep 2017

Bella
27 Aug 2017


Bella's Boutique
We found the service at Barkers Boutique very helpful and loving for our Cavalier. We were very confident leaving our pet with Aprile and we know our Cavalier Bella was well cared for and kept warm during the cold night around Blayney. Thank you for all you provided for Bella. We would certainly recommend this facility to others and we will certainly be visiting again.

Bruce
21 Aug 2017

Josie
15 Aug 2017


A Happy Pet
I recently left my Sheltie in Aprile's Kennel for and knowing Josie was timid I was a little concerned about doing so. Totally unnecessary. Aprile cossetted my dog so much, Josie did not want to leave her behind when I collected her. I now have no worries about the care provided and can recommend Barkers Boutique to anyone.

Indy & Dolly
13 Aug 2017

Willow and Daisy
25 Jul 2017


A wonderful place for your fur babies to stay
From the moment I met April I could see that my dogs Willow and Daisy were going to have a safe and happy place to stay. She was very friendly, thorough in gathering information and very understanding of their needs. On pick up Daisy and Willow were happy and obviously very well cared for. This was the first time I had left them there and I most certainly will be doing it again. ( iI have already booked for my next get away ) I will no longer worry about them when I leave them , as I know that with April they are loved and cared for

Mia
10 May 2017

Maxwell
04 May 2017

Maxwell
17 Apr 2017

Iris
13 Mar 2017

Kachina, Diesel, Tamaska and Lakota
06 Mar 2017


Excellent care
I started with 1 dog and 1 cat at barkersboutique, and now I have 1 cat and 3 dogs staying with April when we go on holidays. I love the fact the April takes time with the dogs as the 2 new additions were very timid the first time they stayed with April. All my pets are happy and relaxed when I return. I would also like to add that I have to travel 1hr to drop my pets off. I could find other kennels closer to home, but I prefer to travel to April as I know my pets are well taken care of. Thanks April for all the love you give to my babies.

Marley
15 Feb 2017


A luxurious home away from home for your beloved pet when you are away
Marley has stayed at Barkers on a number of occasions. He is always happy when I pick him up. Aprile gives him a lot of TLC -he really loves her. The accommodation is spotlessly clean and spacious. The cats have there own space to walk outside. A quality place for him to stay when I am away-I always know he will be well taken care of-so a weight off my mind.

Flynn and Major
12 Feb 2017


Flynn and Majors holiday
We boarded our dog (Flynn) and cat (Major) with April over Christmas for 5 weeks, on our return both animals were in good health,relaxed and happy. The facilities were very clean and it was obvious to us April is a animal lover. During our absence we sent an email enquiring as to how they were going and were given a very descriptive response far from a standard "they are ok". This was very comforting as we were a long way away and Major is 14years old. We would highly recommend April 's for a sleepover for your pets.

Tilly and Ebony
24 Jan 2017


Cat boarding
Our two cats Ebony and Tilly are always looked after so well by Aprile, they are happy to go off and explore the outside areas and I love that they have inside and outside play time. The car boarding is so clean and they always come home smelling nice. Aprile is caring and warm and has an obvious affinity for animals, we highly recommend Barkers Boutique

Iris
12 Jan 2017


Cats with space...
We've been boarding our cat at Barkers Boutique for a number of years. The owner is a kind and caring person who loves her animals and takes a personal interest in our cat and for whom our cat shows great affection. The indoor accommodation is clean, spacious and multi-level and is connected to a similar roofed outdoor area, which in turn opens onto a large fully enclosed grassed and garden area where the cats get rostered time. Being on a small farm is a bonus for this healthy and quiet environment. Our cat always looks content to arrive there for a stay.
Write a Review. Pets need you.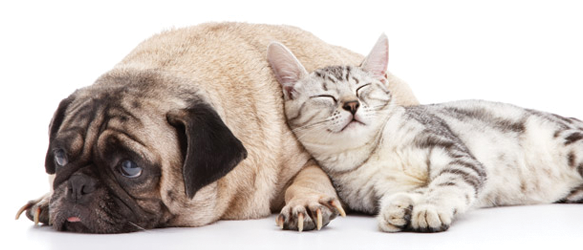 Barkers Boutique Holiday Kennels & Cattery

Mid Western Highway, Kings Plains, NSW, 2799
---
Phone: (02) 63...
Phone: (02) 6368 3226
Addtional Numbers:
---
---
---
Social Links
---
Modern, Spacious & Clean Facilities Individual Warm / Cool Kennels Cosy Luxurious Cattery Quality Food & Special Treats Individual Attention Lots of Exercise in a Country Setting Secure Yards & Large Runs Grooming, Clipping & Hydrobath Vets on 24hr Call Competitive Rates Expert Care by Experienced, Qualified Animal Handlers Open 7 Days... 8am to 4pm See our web site for more details & prices: www.barkersboutique.com
Service:
Feature:
Luxury
Standard
Budget
Free-Range
Playtime
Exercise/Dog Walking
Pick Up/Drop Off Service
Special Diet
Medication Administration
Grooming
Pet Updates
Long Term
Behavioral Specialists
Music Therapy
Onsite/Local Vet Services
---
Related Businesses
By Suburb
By State