Toot and Carmen
21 Apr 2017

Zahlee & Mack
20 Apr 2017

Maxi & Popoy
18 Apr 2017


April 2017 Holiday
My family recently went overseas for a two week holiday. There are several kennels around our area, closer and more convenient for us. However, we still chose to board our dogs at Barkers Boutique, as we always do. Nevermind the half an hour drive, my dogs are going nowhere but here. Under Aprile's care, i know my dogs are going to be well and safe while we are away. Plus, i love that they are dead tired everytime i pick them up from here. Thank you so much for your dedication.

Bruce and Kayla
18 Apr 2017

Billy
14 Apr 2017

Bessie
09 Apr 2017


Bessie loves Barkers Boutique
We love Aprile. And honesty wouldn't think of taking Bessie anywhere else. I know she will be so well looked after by Aprile as she is a massive dog lover herself. Every time i book our Bess in, Aprile is super friendly and easy to talk to and to organise the booking with. The areas the dogs have is fantastic. So much room to play in, which is so good for our hyper kelpie x. We really couldn't be happier that we found this dog kennel so close to our house, and its very affordable too !

Rusty
08 Apr 2017


Delightful
This was our second time to use Barkers Boutique and we have been very pleased with the service and care our dog has received. Aprile obviously loves all the pets and gets to know them while they are there. They have spacious outdoor space during the day and get moved during the night to a smaller warmer place during the night. Rusty has come back happy and healthy both times. Thanks for a great stay!

Bertha
28 Mar 2017

Elvis Smudge & Boo
20 Mar 2017


PETS GO ON A LOVING HOLIDAY!!
Aprile is delightful; she is kind and totally dedicated to looking after her charges. She works tirelessly to ensure every guest has a great holiday. We've been going here for years with our dogs and ferret. The best recommendation is that Elvis and Smudge happily bound out of the car to their holiday spot....gotta love that!

Roxy
15 Mar 2017


Fantastic Kennels
Have taken our dog here a few times. The accomodation for the dogs is great with lots of space. She always returns happy with plenty of energy, unlike other places where she returned skittish and scared. Aprile is fantastic and was happy to help with short notice due to family circumstances.
Write a Review. Pets need you.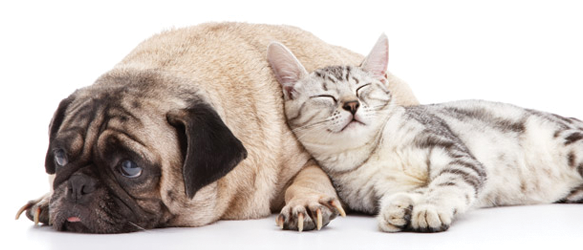 Barkers Boutique Holiday Kennels & Cattery

Mid Western Highway, Kings Plains, NSW, 2799
---
Phone: (02) 63...
Phone: (02) 6368 3226
Addtional Numbers:
---
---
---
Social Links
---
Modern, Spacious & Clean Facilities Individual Warm / Cool Kennels Cosy Luxurious Cattery Quality Food & Special Treats Individual Attention Lots of Exercise in a Country Setting Secure Yards & Large Runs Grooming, Clipping & Hydrobath Vets on 24hr Call Competitive Rates Expert Care by Experienced, Qualified Animal Handlers Open 7 Days... 8am to 4pm See our web site for more details & prices: www.barkersboutique.com
Service:
Feature:
Luxury
Standard
Budget
Free-Range
Playtime
Exercise/Dog Walking
Pick Up/Drop Off Service
Special Diet
Medication Administration
Grooming
Pet Updates
Long Term
Behavioral Specialists
Music Therapy
Onsite/Local Vet Services
---
Related Businesses
By Suburb
By State