Skeeta and Pepper
09 Jun 2019

Solomon
08 Jun 2019


Excellent facilities
The facilities are great, and very secure. The whole process of booking in was thorough and straight forward. Aprile was amazing with Solomon, and he when I picked him up he seemed relaxed (but excited to see us) and happy. Thank you for the picture while we were away. I would definitely recommend Aprile and Barkers Boutique!

Polly
18 Apr 2019

Connie
17 Apr 2019

Skeeta and Pepper
14 Apr 2019

Skeeta and Pepper
14 Apr 2019

Skeeta and Pepper
14 Apr 2019

Skeeta and Pepper
14 Apr 2019

Tinker bell & ruby
31 Mar 2019

George & Lola
02 Jan 2017

Maxwell
30 Dec 2016

Halo, Dawwel and Kevin
28 Dec 2016


Best pet Boarding Ever!
This was the first time our cats and puppy ever stayed in a boarding facility and Aprile at Barkers Boutique made it an extraordinary experience for our fur babies! Excellent and clean facility and super friendly! Would recommend to everyone and will definitely be taking our pets back when needed!

Karlee
11 Dec 2016


Amazing groomer
My large breed dog was in desperate need of shave for summer. She was looking very horrible with the way her fur was and now she looks a million dollars! Aprile is an amazing groomer. Karlee is so happy now she's had a hair cut and looks incredible. Great price for a large breed as well! Thank you!

Ellie
10 Oct 2016

Chanel
01 Oct 2016

Violet
03 Aug 2016

Tiger and Teshi
15 Jul 2016


The cat whisperer
What I like best about Barkers is that my indoor/outdoor cats get the opportunity to venture outside into a play area, and don't have to remain cooped up while we are away on longer trips. Aprile is great with my two scaredy cats, they go to her easily and don't ever look in a hurry to come back home when I go to pick them up! On top of that Barkers Boutique is great value.

Ebonylou
20 Jun 2016

Barney and Maddie
13 Jan 2016


Fantastic Pet Holiday !!
Barkers Boutique Holiday Kennels are the best that we've ever been to. Friendly, clean, spacious and well priced. My pets were taken really good care of and came home happy & healthy. We would recommend Barkers Boutique Holiday Kennels to anyone who is travelling via the Central Tablelands area of NSW. Thanks very much !
Write a Review. Pets need you.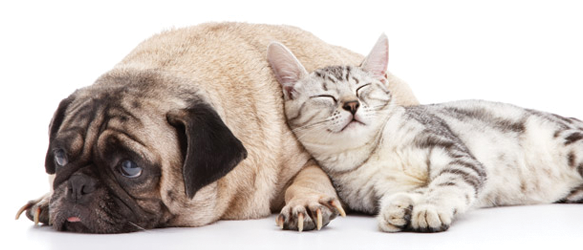 Barkers Boutique Holiday Kennels & Cattery
---
---
---
---
Social Links
---
Modern, Spacious & Clean Facilities Individual Warm / Cool Kennels Cosy Luxurious Cattery Quality Food & Special Treats Individual Attention Lots of Exercise in a Country Setting Secure Yards & Large Runs Grooming, Clipping & Hydrobath Vets on 24hr Call Competitive Rates Expert Care by Experienced, Qualified Animal Handlers Open 7 Days... 8am to 4pm See our web site for more details & prices: www.barkersboutique.com
Service:
Feature:
Luxury
Standard
Budget
Free-Range
Playtime
Exercise/Dog Walking
Pick Up/Drop Off Service
Special Diet
Medication Administration
Grooming
Pet Updates
Long Term
Behavioral Specialists
Music Therapy
Onsite/Local Vet Services
---
Related Businesses
By Suburb
By State