Archer and Django
24 Jul 2017


Great Kennel
Left my Labs here for about a week. The owner was great and I could tell straight away that she is an animal lover. My dogs were well looked after and when I brought them home they slept all day clearly tired out from the exercise. Highly recommended and will using them again in the future.

Rosie
19 Jul 2017


Rosie
This is the second time we have boarded Rosie with Aprile. Our old beautiful girl Gypsy, (RIP little girl) was always boarded there because we knew that she would be taken care of and loved the same way we did. We would highly recommend Barkers Boutique Holiday Kennels & Cattery and have done to all who would like their fur babies looked after and love by Aprile. Thanks Aprile

Pippa
18 Jul 2017


Home away from Home
My very precious fur baby spent a week with Aprille. The care, love and genuine interest she shares with you are your pet was reassuring and I knew I was leaving my dog in good hands. The facilities are super clean, lots of room to play and everything she needed and more was available. I would certainly recommend this kennel to anyone looking for a place like home to leave their pet for the human holiday.

Puggles
11 Jul 2017

Shadow
06 Jul 2017

Maggie (Golden Retriever) and Lucy (Cattle dog)
24 Jun 2017

Buckley
23 Jun 2017


A home away from home for your fur babies
Thanks to April for looking after our precious Buckley. (Golden Retriever). This was his first stay at Barkers Boutique and he loooooved it... :) He's normally really nervous and distressed after coming home from other Kennels in the past, but he;s been in such a great mood since picking him up. Thanks again April, I would recommend to anyone who wants a personalised 'home' for your fur baby when they are unable to be with you on your travels.... I will be bringing him back.... :)

Molly
22 Jun 2017

Harry
17 Jun 2017

George & Lola
02 Jan 2017

Maxwell
30 Dec 2016

Halo, Dawwel and Kevin
28 Dec 2016


Best pet Boarding Ever!
This was the first time our cats and puppy ever stayed in a boarding facility and Aprile at Barkers Boutique made it an extraordinary experience for our fur babies! Excellent and clean facility and super friendly! Would recommend to everyone and will definitely be taking our pets back when needed!

Karlee
11 Dec 2016


Amazing groomer
My large breed dog was in desperate need of shave for summer. She was looking very horrible with the way her fur was and now she looks a million dollars! Aprile is an amazing groomer. Karlee is so happy now she's had a hair cut and looks incredible. Great price for a large breed as well! Thank you!

Ellie
10 Oct 2016

Chanel
01 Oct 2016

Violet
03 Aug 2016

Tiger and Teshi
15 Jul 2016


The cat whisperer
What I like best about Barkers is that my indoor/outdoor cats get the opportunity to venture outside into a play area, and don't have to remain cooped up while we are away on longer trips. Aprile is great with my two scaredy cats, they go to her easily and don't ever look in a hurry to come back home when I go to pick them up! On top of that Barkers Boutique is great value.

Ebonylou
20 Jun 2016

Barney and Maddie
13 Jan 2016


Fantastic Pet Holiday !!
Barkers Boutique Holiday Kennels are the best that we've ever been to. Friendly, clean, spacious and well priced. My pets were taken really good care of and came home happy & healthy. We would recommend Barkers Boutique Holiday Kennels to anyone who is travelling via the Central Tablelands area of NSW. Thanks very much !
Write a Review. Pets need you.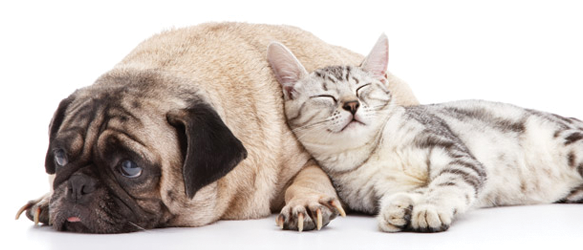 Barkers Boutique Holiday Kennels & Cattery

Mid Western Highway, Kings Plains, NSW, 2799
---
Phone: (02) 63...
Phone: (02) 6368 3226
Addtional Numbers:
---
---
---
Social Links
---
Modern, Spacious & Clean Facilities Individual Warm / Cool Kennels Cosy Luxurious Cattery Quality Food & Special Treats Individual Attention Lots of Exercise in a Country Setting Secure Yards & Large Runs Grooming, Clipping & Hydrobath Vets on 24hr Call Competitive Rates Expert Care by Experienced, Qualified Animal Handlers Open 7 Days... 8am to 4pm See our web site for more details & prices: www.barkersboutique.com
Service:
Feature:
Luxury
Standard
Budget
Free-Range
Playtime
Exercise/Dog Walking
Pick Up/Drop Off Service
Special Diet
Medication Administration
Grooming
Pet Updates
Long Term
Behavioral Specialists
Music Therapy
Onsite/Local Vet Services
---
Related Businesses
By Suburb
By State