Philly and Ted
16 Nov 2020

Philly and Ted
16 Nov 2020

Macy
15 Nov 2020


First stay
We took our pet Maltese Shitzu, Macy to Barkers for the first time last weekend. We cannot express how pleased we are to have found Aprile and her amazingly well thought out kennels. On our first day away Aprile sent us photos and let us know how Macy was coping with her stay, she was loving it! This set our minds at ease. If you live in the Blayney- Cowra area I cannot say enough how good this place is for our treasured fur babies.

BK
23 Aug 2020

Pippa
26 Jul 2020

Rosie
22 Jul 2020

Rosie
22 Jul 2020

Dobby
17 Jul 2020


The best in the Central West
I would not take my furry friends anywhere else. Aprile is wonderful: she understands dogs (and their owner's anxiety!); during Dobby's first visit, she sent me photos of him playing with a new friend, and kept me updated on his progress. I have had a long association with Barkers Boutique and highly recommend it.

Ghost
14 Jul 2017

Turbo
12 Jul 2017


Home away from home
It was our almost 15 year old cats first stay with Aprile. He settled in really quickly and we are sure he never missed us being around because of the care and attention Aprile gave him. We were able to go away and feel that he was safe and wellcared for. The facilities are amazing and very reasonable. Thank you Aprile.

Puggles
11 Jul 2017

George
16 May 2017

Mia
10 May 2017

Maxwell
04 May 2017

Maxwell
17 Apr 2017

Iris
13 Mar 2017

Kachina, Diesel, Tamaska and Lakota
06 Mar 2017


Excellent care
I started with 1 dog and 1 cat at barkersboutique, and now I have 1 cat and 3 dogs staying with April when we go on holidays. I love the fact the April takes time with the dogs as the 2 new additions were very timid the first time they stayed with April. All my pets are happy and relaxed when I return. I would also like to add that I have to travel 1hr to drop my pets off. I could find other kennels closer to home, but I prefer to travel to April as I know my pets are well taken care of. Thanks April for all the love you give to my babies.

Marley
15 Feb 2017


A luxurious home away from home for your beloved pet when you are away
Marley has stayed at Barkers on a number of occasions. He is always happy when I pick him up. Aprile gives him a lot of TLC -he really loves her. The accommodation is spotlessly clean and spacious. The cats have there own space to walk outside. A quality place for him to stay when I am away-I always know he will be well taken care of-so a weight off my mind.
Write a Review. Pets need you.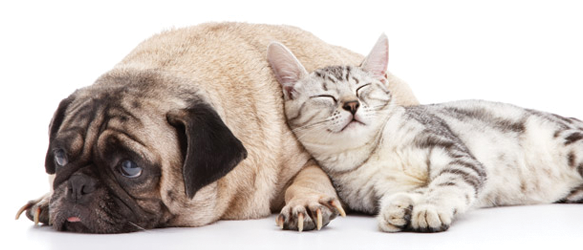 Barkers Boutique Holiday Kennels & Cattery
---
---
---
---
Social Links
---
Modern, Spacious & Clean Facilities Individual Warm / Cool Kennels Cosy Luxurious Cattery Quality Food & Special Treats Individual Attention Lots of Exercise in a Country Setting Secure Yards & Large Runs Grooming, Clipping & Hydrobath Vets on 24hr Call Competitive Rates Expert Care by Experienced, Qualified Animal Handlers Open 7 Days... 8am to 4pm See our web site for more details & prices: www.barkersboutique.com
Service:
Feature:
Luxury
Standard
Budget
Free-Range
Playtime
Exercise/Dog Walking
Pick Up/Drop Off Service
Special Diet
Medication Administration
Grooming
Pet Updates
Long Term
Behavioral Specialists
Music Therapy
Onsite/Local Vet Services
---
Related Businesses
By Suburb
By State