Tilli
04 Jul 2016

Spud & Tayta
04 Jul 2016


Best place ever
Such a wonderful place. Staff are genuine pet lovers who make my 2 Staffys feel loved and cared for. Facilities are A1. I am confident my fur babies are/have gotten the same level of care I would give them. I have total peace of mind leaving them and they must live it because I get barked at if I don't open the car door quick enough on arrival.

Riby
04 Jul 2016

Gypsy and Ziek
28 Jun 2016

Dozer
28 Jun 2016


Home away from Home
Dozer loves going to visit all his friends at the Furry place. Last time he was there he chewed up his fluffy bed cover but they still let him come back.! He always leaps in the door and doesn't even look back to say goodbye. Thank you Furry Gang for taking care of him for us.

Pudding & Truffle
22 Jun 2016

Gypsie and Dozer
15 Jun 2016


2 dogs
I have two fairly large dogs and I leave them at furry godmothers at least once every year. No matter how long they stay they always come looking better than when I dropped them off, they are well looked after at home but whatever they do at furry godmothers must be exceptional. Will always trust them with my dogs.

Jet & Bud
31 May 2016


Wouldn't leave my boys anywhere else!
I am always very happy with the care my dogs receive when they go there. The staff are always very friendly and the dogs always seem very happy. They have also been very accomodating if I have needed to extend their stay at the last minute. Highly recommend!

Buddy, Mindy & Maggie
24 May 2016

Peggy, Dexter and Charli
08 Dec 2015

Abi, Rex & Joe
02 Dec 2015

Minji
13 Oct 2015

Cappuccino
30 Sep 2015


Peace of mind
I love that I can go away and not worry about how my fur baby is going. He gets superb care and I know he's happy because they make sure to tell me he wanted to play or smooch. Plus I obviously want nothing but the best for my gorgeous Raggie.

Whiskers
27 Sep 2015


More than happy
I can not say enough about the service. My dog Seca was a regular until her passing in March this year she always loved going and the piece of mind that she was always well looked after gave me piece of mind. We now have a new fur kid Whiskers a cat and she has now enjoyed her trips to Furry Godmother I would highly recommend your pet to Jason and the team.

Minnie, Max and Bubba
09 Sep 2015


5 paw service
I have dropped my three cats off at The Furry Godmother multiple times over the past two years and I couldn't be happier with the sevice that they provide. My three get to stay in their own spacious cage together, are let out many times a day to play with all of the exciting toys on offer and get to eat exactly when and what they are used to at home. They also come home smelling sweet and feeling soft- I often wonder what that secure potion is?!. I couldn't be happier with the team at The Furry Godmother and will continue to leave Minnie, Max and Bubba with them when I need to, which is anywhere from a weekend to a 6 week stay. I highly recommend this place to care for my kitty-cats and can and will always count on them to care for my three Angels. Thank you Furry Godmother for all of your help and care over the years. There is no one else I trust more.

Mischief
09 Sep 2015


Feline Resort of the Year
Our feline self-selected Demi-God Mischief clearly enjoys the periods of respite he gets from tolerating we mere mortals when he gets to stay at the Furry Godmother Resort. My spouse travels well knowing he is in good care, which means I can relax, and he returns to us rested and ready to put up with us for another extended period. Great staff, great facilities, and nothing seems to be too much trouble. Can't speak highly enough of this resort. Wonder if I could check in some time ... Mischief's Provider!

Femi Welsh
13 Feb 2015


A safe and happy home away from home
It is wonderful knowing that when we go on holidays, there is somewhere safe where we can take our cat Femi. As a cat who lives alone with her two human slaves, she doesn't like new people or cats. However she is well cared for at the Furry Godmother, and comes home happy and healthy.
Write a Review. Pets need you.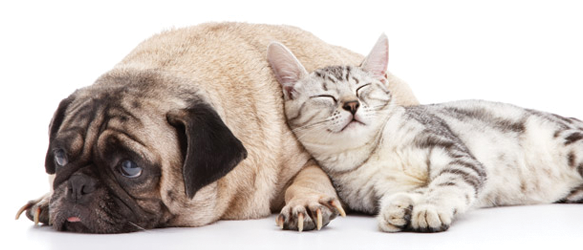 The Furry Godmother Pet Resort
---
---
---
---
Social Links
---
We are Darwin's only luxury pet resort - fully air-conditioned and conveniently located at Darwin Airport. Our facilities are purpose built and designed especially for your pet, featuring spacious suites, large shady play yards, and cool verandahs, all supervised by experienced and loving carers! Doggy Daycare, Pet Taxi and Australia-wide Pet Travel is available!
Service:
Feature:
Luxury
Standard
Playtime
Exercise/Dog Walking
Pick Up/Drop Off Service
Special Diet
Medication Administration
Grooming
Pet Updates
Long Term
Skype Sessions
Weight Management
Flea/Tick Treatment
Treats
Cuddles
---
Related Businesses
By Suburb
By State