5 ways to enjoy a stress free holiday with your Dog | Darwin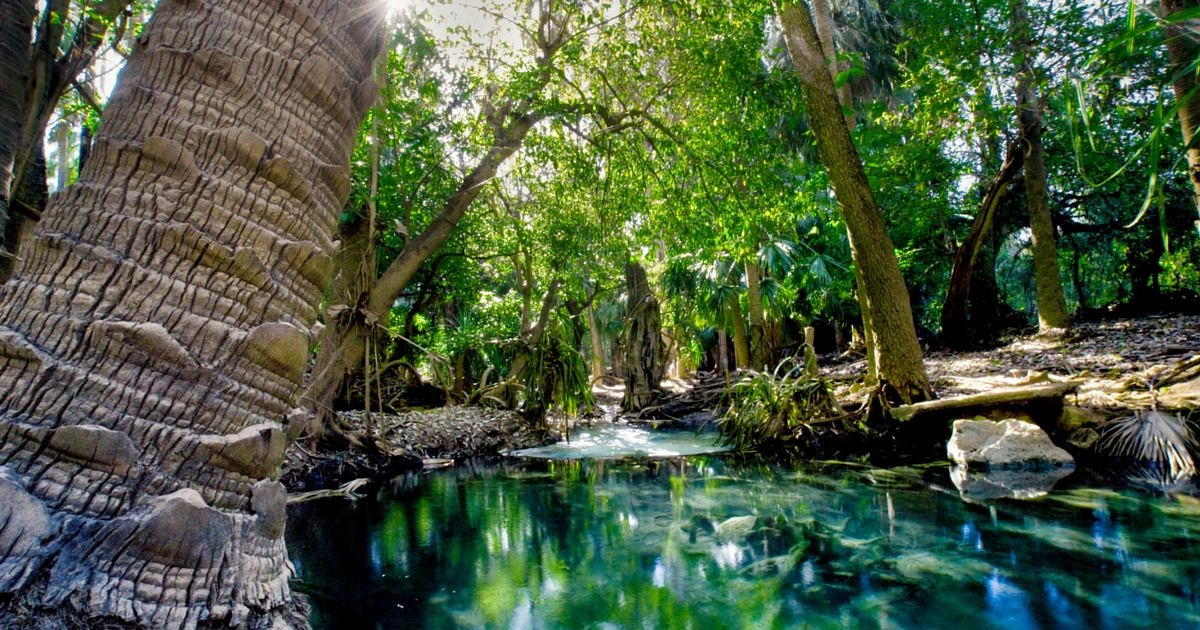 Part 8 and the last in our series for now … #TipTuesday finds us in the 'Top End' of the country in the Northern Territory capital of Darwin. We hope the information in our blog this week will enable you and your best furry friend to enjoy a relaxing and stress-free getaway, should you wish to drop by this dog loving and laid back city.
About Darwin
Darwin is the capital of the Northern Territory and the gateway to the striking Kakadu National Park. This city enjoys a laid back lifestyle with balmy and warm weather all year round, eclectic food and cultural events and markets, waterfront restaurants, tropical parklands and more…so, let's go…
1. Pet-Friendly Accommodation
Ranked number 24 for 'special lodgings' on TripAdvisor, the Moonshadow Villas sounds like the perfect place to stay with the whole family, fur and all. The Traveller photos look outstanding and other pet owners have praised the standards of luxury, design and cleanliness. The owners also report that "the villa has a wonderful and totally secured garden and courtyard."
Just 20 minutes out of Darwin, you can enjoy the comfortably appointed one bedroom cottage named McMinn's Cottage which is listed on Airbnb just here. It offers 5 acres of secured fully fenced backyard for your fluffy to run around in.
Slightly further out again at 35 kilometres from Darwin city centre, but near to attractions such as the jumping Crocodile River cruise, Fogg Dam and Litchfield National Park, you will find the unique farm stay cottage in the suburb of Humpty Doo, called HomeStay Cottage. This property states "pets considered", so please call the owners prior to making a booking to ensure all the family is welcome. They have some livestock as well as their own two dogs within the 5 acre property but you will stay in the completely self-contained accommodation which is and set amongst a tropical garden setting.
Last but not least, we found that Coolalinga Toursist Park welcome your dog at no charge, with a $2 per day surcharge if you have a second dog. Pets must have prior approval from the Park Manager prior to booking however. What is great about this place is that the park has a large fully fenced dog exercise area and they can also provide a list of local Darwin Pet Resorts if you are interested in having your pooch cared for whilst you visit some national parks. If you are looking for the number 1 pet boarding or doggy day care centre in the top end, then PetStayAdvisor can recommend you to The Furry Godmother Pet Resort, or their new Doggy Day Care Centre, located in the suburb of Winnellie.
2. Pet-Friendly Parks and Reserves
Darwin Council seems pretty laid back about the subject adding that "most council parks, reserves and beaches are considered OK for off leash dog exercise areas, as long as the dogs are supervised and under effective control." There are a couple of caveats to this broad statement, so be sure to read the City of Darwin's, Off-Leash Dog Parks information.
3. Pet-friendly bars
You guessed it! No wineries in tropical Darwin due to its balmy climate. It would more likely be prune juice….The old Daly Waters's pub however has been noted by pet owners to be dog friendly, and also a popular tourists spot. It has a bush area out the back where your pooch can have a stretch off lead. The only downside we see here is that it's about 600 kilometres South of Darwin…I guess that means that you really need to skip to step 5 if looking for that glass of cold amber nectar.
Just a quick side note here is to be careful in any bush area in the NT, in case the council have a current wild dog baiting program in the area. Always asks the locals, local vet or pet professionals about safe areas to exercise your dog. They will be happy to give you the run down on what is happening in their local area.
4. Pet friendly swimming
Some of the locals seem to like a place called Marlow's Lagoon that has an off leash park, obstacle course and safe swimming 'splash trough'. Luckily our very informative Pet Professional, Jason Davies, Managing Director of The Furry Godmother Resort has told us that the main Darwin beaches (such as Casuarina Beach) are generally no problem for your dogs to enjoy that swim, as you shouldn't see any crocs there. However, there are jellyfish for 6 months of the year (at least). He goes on to say that a lot of dogs don't seem to be affected by the stingers, as their fur prevents the tentacles from getting to the skin but the shallows are better than the open water.
"I would ALWAYS recommend taking vinegar though, as it neutralises the toxin. There are some creeks in Darwin itself that a free from crocodiles (like Rapid Creek) but they aren't always the cleanest... As far as crocs go though, it is very rare to find them in Darwin - it's normally only when you get to the rural areas, or even further out to Litchfield and Kakadu National Parks." Jason Davies, Furry Godmother Pet Resort.
5. Pet friendly cafés/restaurants
We found a few good resources for finding that pet loving café or restaurant in Darwin, so our first stop was the Australian Good Food and Travel Guide. There top three recommends are as follows:
Some locals would recommend you look at going to Parap, Fannie Bay or Cullen Bay to find more pet friendly cafes. They have lots of outside tables that allow you and your pooch to sit and have a (maybe iced) coffee in the early morning or late afternoon. It's generally too hot to exercise or expose fluffy to mid-day heat in Darwin most of the year round, so try to minimise activities for them, around this time.
We found one more restaurant to add to your list on the Bring Fido Website, The Foreshore Restaurant and Café.
"Foreshore serves breakfast, lunch, and dinner seven days a week, using local ingredients and only Australian seafood. Have a seat at a covered outdoor table with Fido at your feet while viewing an amazing sunset." Sounds lovely……
Always remember to call ahead first if you can. Circumstances may change, including the exclusion of our furry friends. We do our 100% best to make sure the information is accurate at time of print but you can never know when things may change.
We hope to have now armed you with enough information to have an enjoyable and relaxing holiday in and around beautiful Darwin. If you have any suggestions for pet friendly accommodation, wineries, cafes, restaurants or beaches and reserves you can recommend to others Email us, or share the information via our Facebook page. We would love to hear from you, and other pet owners will be truly grateful for the advice.
Don't forget…..If you are unable to take fluffy with you for the day, weekend or even holiday, you can always find their perfect 'Happy Haven' at PetStayAdvisor. We are the TripAdvisor for pets, so you can search for the best of Dog boarding, Pet-Sitting and Doggy Day care services in Australia, voted by pet owners, for other pet owners.
In the meantime, have a safe, happy and relaxing break and try not to overindulge….oh ok, only if you must!
Related articles:
5 ways to enjoy a stress free holiday with your Dog | Tasmania
5 ways to enjoy a stress free holiday with your Dog | Gold Coast
5 ways to enjoy a stress free holiday with your Dog | Margaret River
5 ways to enjoy a stress free holiday with your Dog | Hunter Valley
5 ways to enjoy a stress free holiday with your Dog | Adelaide Hills
5 ways to enjoy a stress free holiday with your Dog | Macedon Ranges
Should Your Pet Take a Vacation or Staycation?
Holiday with your Pet - Are you covered?
Write a Review. Pets need you.
Write a Review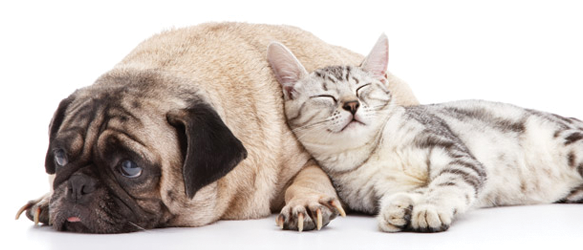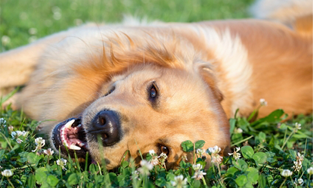 10 important questions to ask before boarding your pet
Going away on holiday can be an exciting time for us pet owners, yet how can you be sure that your companions stay will be as happy and relaxing as your own, whilst you are away? Leaving your pet with knowledgeable and experienced pet boarding operators can be achieved by knowing the right questions to ask.
Read more