Cats Meow Luxury Cat Boarding

Cat Boarding - Highvale Queensland

Oliver and Arthur
28 Dec 2017


Home away from home
I met Sharon many many years ago when she was a veterinary nurse and was thrilled when she decided to open her own cattery. My cats have stayed with Sharon many times over the years and I know they receive the very best care from Sharon and her team. For me, leaving my cats with Sharon is stress free because I know they will be cared for and loved second to none ... it really is their home away from home. Sharon's background and experience as a vet nurse also means she can provide clinical management and monitoring of any health conditions my cats have. My two current boys are 12 and 7, both were strays/rescue cats hence both are FIV positive from their early life experiences. Whereas some catteries may discriminate and choose not to board FIV+ cats, Sharon understands how to manage and monitor the condition for my cats without compromising their care or the care of any other cat in the cattery. I recommend Cats Meow to all cat owners without hesitation.

Klaus and Violet
07 Dec 2017


Home Away From Home For Your Babies
We have returned for several years to Cats Meow. Our Burmese are as happy as being at home. Quality accommodation and food, excellent care and attention, even daily photographs on the website of their happy little faces. All of the boarders look relaxed and happy as clams too. The Cattery is clean and air-conditioned, no cages and in lovely surroundings. I highly recommend Sharon and Cats Meow Luxury Cat Boarding.

Kylo and Rey
19 Nov 2017


Cats had fun
Sharon and the team looked after my two young cats for a month while I was relocating interstate. I loved the set-up and it was wonderful to see lots of photos posted on Facebook so I could see how well they were doing.

Missie Fairon
09 Aug 2017


My Girl Missie
We recently relocated from Sydney to Brisbane and were quite anxious as to where we would board Missie, until we got ourselves sorted. Missie is a rescue cat whom we adopted in August 2015 at the age of 8. I looked online at a lot of catteries and Cats Meow appealed because the cats were boarded in rooms and not cages and I liked Sharon's profile. After corresponding with Sharon via email and on the 'phone, I flew Missie to Brisbane a few days before our move and Sharon was kind enough to meet me at the airport and collect Missie from Qantas Freight and take her to Cats Meow. I visited the cattery about 8 days later to collect my little girl and was very impressed with the cattery which is in a beautiful setting, and the staff were wonderful. It was rather like a home away from home. I would have no hesitation in boarding Missie there again should we need to do so. So far as I am concerned Cats Meow gets a 10 out of 10.

Monty and Mishka
05 Aug 2017


Couldn't ask for more!!!!
We recently boarded our two 'kids' at the Cats Meow Cattery and I couldn't recommend it more highly. Our fur babies were cared for above and beyond by all the staff. Thank you so much. A special 'thank you' to Sharon for her wonderful service and advice.

Gidget
13 Jul 2017


Cats Meow
My divine Devon, has stayed with Sharon and all her wonderful staff 3 times now and I leave her feeling content that she will be safe and well looked after .... so clean and tucked away in a quiet setting, I wouldn't leave my little lady anywhere else!!!

Paris and Jackson
21 Jun 2017


First class service and facility
This was the first time my fur babies had the privilege of staying at the Cats Meow. I went searching for a new facility after my cats appeared unhappy in another facility. The service is impeccable and my babies are so happy and relaxed. The daily Facebook posts made us relax and enjoy our time away knowing the kids were more than ok. They came home today and settled in within minutes, we are delighted. It is clear to me the objective of this business is the welfare of the cats, absolutely no doubt. The facility is spotless and the staff wear uniforms! So professional. If you want the best for your babies, don't hesitate. I cannot thank you enough for this experience, you certainly have our business in the future. Well done!

Bob
01 Jun 2017


The ultimate luxury cattery
Bob has been a regular guest at the Cats Meow Cattery for many years. Sharon & her team have always given the best care possible to all their guests, the cattery is spotless, the rooms are great, the cats are happy & I know I don't have to worry about Bob during his stay. The regular feeds on Facebook are fabulous, it's good to see what the cats are up to. I have absolutely no hesitation in recommending the Cats Meow to anyone no matter how spoilt their fur baby is they will be spoilt with Sharon & her team. I picked Bob up today after a 20+ day stay, I was greeted by Sharon & a very content boy, thanks Sharon & team you are the best

Socks & Milo
28 May 2017


Peace of mind
Cats Meow was recommended to us by our vet. We'd previously used a place that housed both dogs and cats, and our vet suggested Cat's Meow because it was only for cats and therefore less stressful for them than being in a place where they heard dogs continually barking. Like most pet owners, we didn't want our cats to leave their own home, but thought it was the best thing to do whilst we went on a 3 week holiday. Our boys were housed together in a really nice little enclosure that had an outdoor area with a garden that had ledges to jump onto, tree logs to sharpen their claws and cat grass to chew on. When we arrived to pick them up, they looked really, really happy. I think the best part of their service, for anxious parents, was being able to look at the Cat's Meow's Facebook page every couple of days and to see pictures of our boys. It was a real comfort for us. The team catered for our boy's pernickety diet and also to Milo's medical needs - something that also gave us comfort. Our thanks to Sharon and all the team for really looking after our boys and ensuring that when we returned from our holiday, our boys looked really happy. We would highly recommend Cat's Meow.

Simba
17 May 2017


Only place to leave you treasured !
Sharon and her team go way beyond the call of duty to care for your family member! We were leaving for a 4-week overseas trip when our 12-year-old Burmese fell ill with Pancreatitis! She was hospitalised on the day before our departure, we had no idea what to do! Not only were we not sure if she was going to be ok we felt evil for leaving for overseas.I contacted Sharon, she said she would take care of everything! Her caring no-nonsense professionalism alleviated our fears! Sharon collected our cat from the cat hospital, ensured she had her medication and cared for our cat as if she was her own. Sharon answered all my Facebook messages and constantly gave me progress reports and pictures which was so reassuring in the middle of the Pacific Ocean on a cruise ship! Sharon and her team nursed her and attended her every fussy "Princess" need. Sharon and her team are exceptionally focused, caring, professional and feel like a part of the family as soon as you arrive at the beautiful setting 30 minutes out of Brisbane. You will not find a facility like this in Brisbane. The "motel" is spotless, the cat's suites exceptional. You have to see it for yourself and Sharon and her team encourage this! I cannot than Sharon and all the team enough for the care they took with us paranoid cat owners not to mention our treasured. We have had a few cats over the years and have used several other facilities but never again! Thank you again to Sharon and her team for a service that is exceptional beyond exceptional!
Write a Review. Pets need you.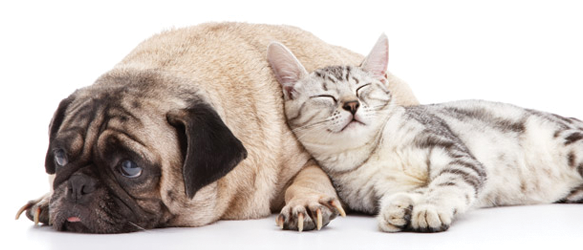 Cats Meow Luxury Cat Boarding
---
---
Service:
---
---
Related Businesses
By Suburb
By State