Cats Meow Luxury Cat Boarding

Cat Boarding - Highvale Queensland

Sheba
22 Mar 2018

Coco and Leo
20 Mar 2018

Bonaparte
11 Mar 2018


Cat heaven
I was reccommended Cats Meow by a friend and went out to have a look. I liked what I saw and booked Bonaparte in for his next vacation. Since then he has stayed here every time I've gone away. Sharon and her team know how to treat a cat. They even post regular photos on their facebook page so I can check out how he's doing. I can go on vacation safe in the knowledge that he'll be treated at least as well (probably better) that he is at home - and a lot better than I will.

Jasmine
04 Mar 2018

Charlotte
26 Feb 2018

Ebony
13 Feb 2018


Outstanding Service
I cannot recommend Cat's Meow highly enough. They have cared for my geriatric cat on a number of occasions. The care and love she receives while there is fantastic. All the staff are wonderful and genuinely care about the cats. It is an amazing service with the highest standard of care.

Jazzie & Ellie
07 Feb 2018


Outstanding Service Cat's Meow Samford
I highly recommend the Cats Meow Cattery. I was in a financial situation where I was moving to a place I could not take my cats & had to find a temporary home for them with a day's notice, & had exhausted all my options re rescue shelters, Rspca etc & was facing a final visit to the vet's. The Cat's meow was the last contact number I had & Sharon did not hesitate to offer my cats a temporary home at her boarding facilities, for the cost of their vet fees only. The Cat's Meow is a beautiful place with amazing facilities and a very professional but caring approach to their clients & owners. Sharon and her staff have been amazing, keeping in touch, sending me photos and letting me know the cats are happy, loved & safe. Without Sharon's offer, I would not have my cats now, I cannot thank them enough for their generosity. Please recommend the Cat's Meow to anyone who is considering boarding their cats, the cats will be well looked after & loved. Tracey

Chifley and Lenny
20 Jan 2018


Jan 2018
This place is as good as it gets and the most important thing to us is knowing that Sharon and her team will do for our pair exactly what they would do for their own cats - which is probably what we would do for ours. Even when we've been completely out of contact we have had confidence that the correct decision will always be taken, even in the worst crisis (which so far, mercifully, we haven't had). Every email is answered properly, Sharon never hesitates to be firm with her thoughts on health or behaviour and we send our pair back time and again. They come home happy and relaxed.

Kasi and Lexi
16 Jan 2018


Home away from home for my girls
I highly recommend cats meow, I have been bringing my 2 ragdoll, Kasi and Lexi, here for nearly 3 years and for 20+ visits and have never had any issues. Sharon and the staff are so passionate about the cats and truly get to know them while they are there. Just before a 3 week holiday one of my girls got sick with feline asthma. When I called Sharon to discuss she completely put my mind at ease that Kasi would be well taken care off, and she was before she went into the cattery I had trouble giving her the inhaler but Sharon and the ladies done an amazing job at getting her used to it and now she doesn't mind it at all. I absolutely love that they put pictures on Facebook while they are there, I check my Facebook daily for pictures and it is also a good feeling to see how happy they are. A huge thanks to Sharon and all the staff

Leroy
14 Jan 2018


My cat didn't want to come home
My cat Leroy has been a frequent visitor to The Cat's Meow and is always cared for exceptionally well. I heard about this cattery when it was being built and have used it often. The owner is obviously passionate about her business, and it shows in the care taken for the welfare of all the guests. Leroy is a bit shy, and I was very surprised when I was collecting him to be told that he was always running for cuddles. He obviously enjoyed his stay!
Write a Review. Pets need you.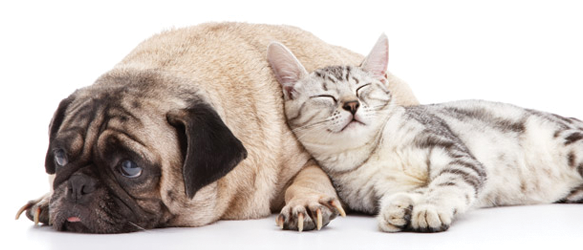 Cats Meow Luxury Cat Boarding
---
---
---
---
Social Links
---
Cat's Meow is a 5-star, luxury cat boarding kennel nestled in the foothills of the D'Aguilar Range in Samford Valley, Northside Brisbane. Offering short and long term cat boarding in Brisbane, this is truly a home away from home, quality pet resort. Renowned for being 'not your ordinary kennel', Cat's Meow was built with your Cat and their likes and dislikes in mind. With Suites that resemble homes (not cages) with picture windows, outdoor garden access and privacy for our timid friends, there is a suite that will suit any personality. Truly the best cat-only boarding resort in Brisbane.
Service:
Feature:
Luxury
Standard
Budget
Playtime
Pick Up/Drop Off Service
Special Diet
Medication Administration
Grooming
Pet Updates
Long Term
Web Cams
Weight Management
Flea/Tick Treatment
Treats
Cuddles
---
Related Businesses
By Suburb
By State