Cats Meow Luxury Cat Boarding

Cat Boarding - Highvale Queensland

Gidget
13 Jul 2017

Paris and Jackson
21 Jun 2017


First class service and facility
This was the first time my fur babies had the privilege of staying at the Cats Meow. I went searching for a new facility after my cats appeared unhappy in another facility. The service is impeccable and my babies are so happy and relaxed. The daily Facebook posts made us relax and enjoy our time away knowing the kids were more than ok. They came home today and settled in within minutes, we are delighted. It is clear to me the objective of this business is the welfare of the cats, absolutely no doubt. The facility is spotless and the staff wear uniforms! So professional. If you want the best for your babies, don't hesitate. I cannot thank you enough for this experience, you certainly have our business in the future. Well done!

Bob
01 Jun 2017


The ultimate luxury cattery
Bob has been a regular guest at the Cats Meow Cattery for many years. Sharon & her team have always given the best care possible to all their guests, the cattery is spotless, the rooms are great, the cats are happy & I know I don't have to worry about Bob during his stay. The regular feeds on Facebook are fabulous, it's good to see what the cats are up to. I have absolutely no hesitation in recommending the Cats Meow to anyone no matter how spoilt their fur baby is they will be spoilt with Sharon & her team. I picked Bob up today after a 20+ day stay, I was greeted by Sharon & a very content boy, thanks Sharon & team you are the best

Socks & Milo
28 May 2017


Peace of mind
Cats Meow was recommended to us by our vet. We'd previously used a place that housed both dogs and cats, and our vet suggested Cat's Meow because it was only for cats and therefore less stressful for them than being in a place where they heard dogs continually barking. Like most pet owners, we didn't want our cats to leave their own home, but thought it was the best thing to do whilst we went on a 3 week holiday. Our boys were housed together in a really nice little enclosure that had an outdoor area with a garden that had ledges to jump onto, tree logs to sharpen their claws and cat grass to chew on. When we arrived to pick them up, they looked really, really happy. I think the best part of their service, for anxious parents, was being able to look at the Cat's Meow's Facebook page every couple of days and to see pictures of our boys. It was a real comfort for us. The team catered for our boy's pernickety diet and also to Milo's medical needs - something that also gave us comfort. Our thanks to Sharon and all the team for really looking after our boys and ensuring that when we returned from our holiday, our boys looked really happy. We would highly recommend Cat's Meow.

Simba
17 May 2017


Only place to leave you treasured !
Sharon and her team go way beyond the call of duty to care for your family member! We were leaving for a 4-week overseas trip when our 12-year-old Burmese fell ill with Pancreatitis! She was hospitalised on the day before our departure, we had no idea what to do! Not only were we not sure if she was going to be ok we felt evil for leaving for overseas.I contacted Sharon, she said she would take care of everything! Her caring no-nonsense professionalism alleviated our fears! Sharon collected our cat from the cat hospital, ensured she had her medication and cared for our cat as if she was her own. Sharon answered all my Facebook messages and constantly gave me progress reports and pictures which was so reassuring in the middle of the Pacific Ocean on a cruise ship! Sharon and her team nursed her and attended her every fussy "Princess" need. Sharon and her team are exceptionally focused, caring, professional and feel like a part of the family as soon as you arrive at the beautiful setting 30 minutes out of Brisbane. You will not find a facility like this in Brisbane. The "motel" is spotless, the cat's suites exceptional. You have to see it for yourself and Sharon and her team encourage this! I cannot than Sharon and all the team enough for the care they took with us paranoid cat owners not to mention our treasured. We have had a few cats over the years and have used several other facilities but never again! Thank you again to Sharon and her team for a service that is exceptional beyond exceptional!

Aswan
15 Jan 2017


Good Hands
My 17 year old Burmese has stayed with Sharon and her wonderful team at Cat's Meow at Stamford for over 10 years now. It's a great feeling to know that he is well looked after in comfortable surroundings with air conditioned spacious rooms with their big picture windows for him to look out from. Aswan became diabetic four years ago and Sharon monitors his blood glucose levels and administers his twice daily medication. It's very reassuring to know that he is in such good hands. I would definitely recommend Cat's Meow!

Rupert
05 Oct 2016


Personalized care in lovely surroundings
My geriatric cat, having outlived expectations, could not get a booking at his usual place, hence our first booking with Cat's Meow. As a slightly stressed traveller myself, I was delighted he could be collected by Cat's Meow and whisked off to the lovely surrounds of the Samford Valley while I focussed on getting to the airport. And how impressed I was when I picked him up several days later. No cat jail this! Honestly, walking into reception, I was reminded of nothing so much as visiting a nursing home... Rooms were being turned over and cleaned and the more socially minded guests were out and about wandering the corridor, popping out into the garden or (here's where it was like visiting a nursing home) sitting in the door of their room staring.... Being more of the timid variety, my cat was inside a box, inside his room, but he had apparently ventured out into sunny run of his garden room. He actually appeared more chilled and in better condition. Staff knew which one he was, what he'd been eating, had some advice on care. I was impressed by the atmosphere of caring and the veterinary knowledge (but I don't know what those staring cats thought of me).

Minki
12 Sep 2016


Minki's 2nd holiday
This is the 2nd stay that Minki has had here. He loves it , although he's pleased to see us on our return he's never over keen on leaving. They have lovely rooms for the cats with beds and scratch posts, Minki likes a wander so we pick a garden room with access to a secure outdoor area. They have a Facebook page so you get to see photos of your cat as well as the other "guests". The staff are friendly and really seem happy to see you and your cat. They play with and cuddle your cat and I believe they brush them too, Minki's coat is always lovely when we collect him. Our cat is diabetic and they are happy to inject him twice a day as they have an exvetanairy nurse on site. I highly recommend Cats Meow to anyone who is looking for a friendly happy and professional environment for their "fur baby". Thank you Sharon and all your staff

Alexi and Annie
11 Sep 2016


Luxury home away from home with garden suite
Sharon runs a marvellous cat only retreat that will give any discerning cat owner more than peace of mind when their fur babies need somewhere to stay. My two Russian Blue cats (one with diabetes) have stayed at Cat's Meow five times and Sharon and the team have taken meticulous care of them. Sharon went out of her way to accommodate them when I moved from Melb during a very stressful time. I wouldn't leave them anywhere else and can't recommend them highly enough.

Kissy & Tabitha
03 Sep 2016
Write a Review. Pets need you.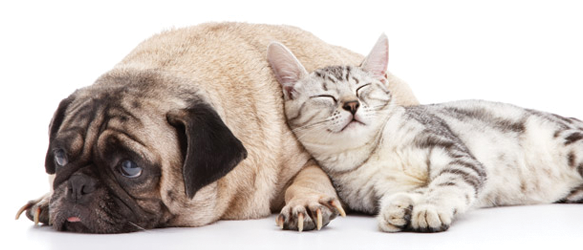 Cats Meow Luxury Cat Boarding
---
---
---
---
Social Links
---
Cat's Meow is a 5-star, luxury cat boarding kennel nestled in the foothills of the D'Aguilar Range in Samford Valley, Northside Brisbane. Offering short and long term cat boarding in Brisbane, this is truly a home away from home, quality pet resort. Renowned for being 'not your ordinary kennel', Cat's Meow was built with your Cat and their likes and dislikes in mind. With Suites that resemble homes (not cages) with picture windows, outdoor garden access and privacy for our timid friends, there is a suite that will suit any personality. Truly the best cat-only boarding resort in Brisbane.
Service:
Feature:
Luxury
Standard
Budget
Playtime
Pick Up/Drop Off Service
Special Diet
Medication Administration
Grooming
Pet Updates
Long Term
Web Cams
Weight Management
Flea/Tick Treatment
Treats
Cuddles
---
Related Businesses
By Suburb
By State