Cats Meow Luxury Cat Boarding

Cat Boarding - Highvale Queensland

Ebony
13 Feb 2018


Outstanding Service
I cannot recommend Cat's Meow highly enough. They have cared for my geriatric cat on a number of occasions. The care and love she receives while there is fantastic. All the staff are wonderful and genuinely care about the cats. It is an amazing service with the highest standard of care.

Jazzie & Ellie
07 Feb 2018


Outstanding Service Cat's Meow Samford
I highly recommend the Cats Meow Cattery. I was in a financial situation where I was moving to a place I could not take my cats & had to find a temporary home for them with a day's notice, & had exhausted all my options re rescue shelters, Rspca etc & was facing a final visit to the vet's. The Cat's meow was the last contact number I had & Sharon did not hesitate to offer my cats a temporary home at her boarding facilities, for the cost of their vet fees only. The Cat's Meow is a beautiful place with amazing facilities and a very professional but caring approach to their clients & owners. Sharon and her staff have been amazing, keeping in touch, sending me photos and letting me know the cats are happy, loved & safe. Without Sharon's offer, I would not have my cats now, I cannot thank them enough for their generosity. Please recommend the Cat's Meow to anyone who is considering boarding their cats, the cats will be well looked after & loved. Tracey

Chifley and Lenny
20 Jan 2018


Jan 2018
This place is as good as it gets and the most important thing to us is knowing that Sharon and her team will do for our pair exactly what they would do for their own cats - which is probably what we would do for ours. Even when we've been completely out of contact we have had confidence that the correct decision will always be taken, even in the worst crisis (which so far, mercifully, we haven't had). Every email is answered properly, Sharon never hesitates to be firm with her thoughts on health or behaviour and we send our pair back time and again. They come home happy and relaxed.

Kasi and Lexi
16 Jan 2018


Home away from home for my girls
I highly recommend cats meow, I have been bringing my 2 ragdoll, Kasi and Lexi, here for nearly 3 years and for 20+ visits and have never had any issues. Sharon and the staff are so passionate about the cats and truly get to know them while they are there. Just before a 3 week holiday one of my girls got sick with feline asthma. When I called Sharon to discuss she completely put my mind at ease that Kasi would be well taken care off, and she was before she went into the cattery I had trouble giving her the inhaler but Sharon and the ladies done an amazing job at getting her used to it and now she doesn't mind it at all. I absolutely love that they put pictures on Facebook while they are there, I check my Facebook daily for pictures and it is also a good feeling to see how happy they are. A huge thanks to Sharon and all the staff

Leroy
14 Jan 2018


My cat didn't want to come home
My cat Leroy has been a frequent visitor to The Cat's Meow and is always cared for exceptionally well. I heard about this cattery when it was being built and have used it often. The owner is obviously passionate about her business, and it shows in the care taken for the welfare of all the guests. Leroy is a bit shy, and I was very surprised when I was collecting him to be told that he was always running for cuddles. He obviously enjoyed his stay!

George
13 Jan 2018


5 Star
I couldn't be happier with the professional service I received when boarding my cat at Cats Meow .It was truly lovely to see the staff endearing all the cats in the front office. Peace of mind knowing my cat will receive all the love and care he gets at home. Highly recommend Cats Meow

Maiya
13 Jan 2018


Simply the best
What an amazing cattery. It's more like a luxury resort for cats. The staff are amazing and the accommodation is 5 stars. The owner is a feline vet nurse and you can see that it's all about the cats. They were so lovely and made me feel so comfortable leaving my fur babies. I have a diabetic that required special care and Sharon, the owner, went out of her way to care for Maiya. Absolutely the best cattery I have ever seen. Exceptional care by people who are passionate about cats. Loved tge accommodation and the photos, optional play sessions and cat camera in suites too. Big gorgeous and spacious suites with prtivate garden areas. This place was built by a person passionate about cats. Thank you so much!!! I recommend staying at the the Cats Meow. We will be back! You are amazing.

Precious
13 Jan 2018


Kitties Get to Have a Holiday too
I love love the Cats Meow Cattery. More than a "home away from home" it's like a little kitty resort. I feel super confident leaving my Precious with Sharon and the girls, knowing that she will have a lovely time in a loving environment. I am also confident that Sharon, being a vet nurse, and many of the staff being vet students, that if there are any medical concerns, they will be addressed without hesitation. It's lovely too that Precious can look out her window at all the beautiful gardens and the horses without the noise of other, louder guests ie doggies. I just wish that Sharon would open a kennel (in a different location) for my pup to stay at for her holiday!

Sparky
13 Jan 2018


Sparky
My fur baby stayed at Cat's Meow cattery and I couldn't be happier. Her wellbeing was always put first and I felt completely confident to leave her there. I wouldn't leave her anywhere else, the cattery is clean with lots of areas for cats to run around and play. Vet nurse care is offered 24 hours a day and photo updates on Facebook kept my mind at ease. I would recommend it to everyone!!!

Kerby
05 Jan 2018


Expertise in care for Kerby
Our cat Is an old puss and he needs medical care so it isn't easy to find pet stays that make us feel confident to leave him. We found Sharon and her team to be very focused on the comfort and wellbeing of Kerby. Even though he was in for a relatively short time, it was reassuring to see his photos on Facebook. Sharon also shared her concerns regarding a specific aspect of his health and this led to a vet check that uncovered an underlying issue that is happily now addressed. I really appreciated this level of expertise at Cat's Meow.
Write a Review. Pets need you.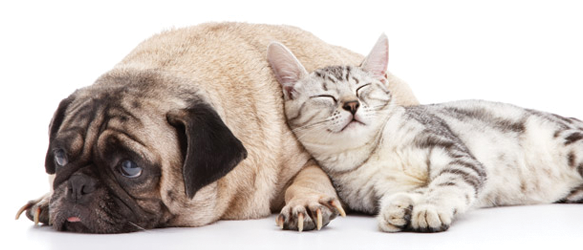 Cats Meow Luxury Cat Boarding
---
---
Service:
---
---
Related Businesses
By Suburb
By State