Cats Meow Luxury Cat Boarding

Cat Boarding - Highvale Queensland

Huxley
05 Nov 2018


Five star excellence !
After doing a lot of research on where to board my beautiful baby boy I am so glad I chose the Cats Meow at Samford . The rooms are big, clean and well kept. There is air conditioning for the really hot weather. My cats photo was posted every day on Facebook so I could physically see how he was going. The staff are professional and truly love hosting their guests. All the guests are happy and social in the boarding facilities . I could not fault my cats stay and my biggest thanks to Sharon and the team . I had a happy cat to greet me when I picked him up. I would recommend the Cats Meow to anyone.

Coco
17 Oct 2018


Wonderful Cat Boarding Resort
My Cat Coco had his first stay at Cats Meow recently for 25 nights while we travelled overseas. I had never left him that long before so was worried how he would go, especially at a new place. Sharon and the Staff were very welcoming when I went for a look originally and were so helpful and accommodating when I took Coco there. I emailed a few times to check on him and they got back to be straight away and told me to contact them anytime. They posted photos on Facebook, which I approved and was very happy to see him. The accommodation is very clean and they have lots of different options. They were very thorough on check in, weighing him and checking for fleas etc. I could take his toys and bedding and when I picked him up he was well and happy and is now settled back at home. Even though it is about a 45 min drive for me its definitely worth it and will be sending him there from now on whenever we go away. I felt so relaxed and was not worried about him while I was away. I have no hesitation in recommending Cats Meow. Thank you once again Sharon and your wonderful Staff.

Calvin & Hobbes
14 Oct 2018


Put my mind at ease!
Sharon and the staff are wonderful from the very start. They were quick to respond to my email queries and provided thorough information. After we visited the cattery, we knew our boys would be looked after and we booked straight away. The photos on Facebook let me know the boys were happy and looked after (and gave Mumma much needed cuteness injections while away). Will definitely use again!

Wynnie
11 Oct 2018


Wouldn't go anywhere else!
There's a reason we drive an hour each way to take our furgirl here! A great team who genuinely love and care for their guests. Have recommended Cats Meow to a number of friends and will continue to do so!

Aunty Brenda
30 Sep 2018


Aunty Brenda Cat Loves Cat's Meow!
Our cat is our only child, so we were REALLY reluctant to leave her when we went on holidays. After reading all the good reviews, we decided on Cat's Meow. The staff are all lovely, caring, crazy cat people. Sharon even gave me a hug when I got emotional at leaving time and offered to hold the phone to Aunty B's ear if I wanted to call to say hi! They updated Facebook regularly so we could see how our little angel was settling in. At first she looked apprehensive but after about 3 days, the pictures showed her rolling around on her back and I could see that the staff had managed to make her feel at home. That was such a relief for a nervous cat mother with attachment issues on the other side of the world lol ;-) Thanks Sharon and all the legends at Cat's Meow! Anita and David x

Scarlet
18 Sep 2018


Cat boarding
I always take my cat Scarlet to the Cats Meow when we go away. We have done short and long term boarding with our last one being for 3 months. Sharon and her team do a fabulous job looking after my fur baby and she always comes home happy, healthy and contented. Wouldn't think of taking my cat anywhere else.

Luna
13 Sep 2018


Worry-free for me, luxury for my cat
I recently left my cat Luna with the lovely team at Cats Meow. They really went above and beyond and were really accommodating for me to help Luna settle in as well as spend some time with her before moving her back out again after my return from overseas. Would highly recommend these guys, particularly because of their attention to detail in the accommodation, as well as daily posting photos of all the kitties in their care which was the best bonus ever!

Elvis
10 Sep 2018


i wouldn't take my cat anywhere else!
Elvis has been going to Cat's Meow ever since he was a kitten. He is a nervous anxious cat who doesn't mix well with other cats. When he stays here he is happy, relaxed and even interacts with a few other cats. He has his own safe area - the cat's rooms are big, private and lovely , he is well fed, they provide whatever your cat normally eats, and he gets cuddles, the staff genuinely love cats. I wouldn't take him anywhere else !

Marley, Elvis and Cole
08 Sep 2018


Cat's Meow ROCK
Sharon and her wonderful, caring team know their stuff! From ensuring the most timid of cats are given space & time to feel comfortable to cheeky, smoochers who demand cuddles with their subtle (not so subtle) meows and head butts, special diets and even medications when required. I honestly can't thank them enough, knowing my cats are cared for, loved and happy when staying with Cat's Meow. Their photos and videos of their daily adventures are just beautiful.. so reassuring to know my babies are having a ball while at their holiday home. Thanks Cat's Meow, you guys ROCK!

Doppler
30 Jul 2018


Outstanding Boarding
Sharon and the team at the Cats Meow in Samford deserve a medal. The professionalism, care and attention our beloved little fur baby receives is greatly appreciated. The daily photos we can view whilst on holidays reassure us that while we are having a great time, our cat is being loved and care for. We have used this service for the past 7 years and can not recommend Cats Meow highly enough.
Write a Review. Pets need you.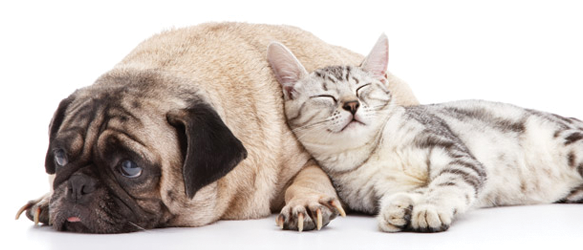 Cats Meow Luxury Cat Boarding
---
---
Service:
---
---
Related Businesses
By Suburb
By State