Cats Meow Luxury Cat Boarding

Cat Boarding - Highvale Queensland

Wynnie
11 Oct 2018

Aunty Brenda
30 Sep 2018


Aunty Brenda Cat Loves Cat's Meow!
Our cat is our only child, so we were REALLY reluctant to leave her when we went on holidays. After reading all the good reviews, we decided on Cat's Meow. The staff are all lovely, caring, crazy cat people. Sharon even gave me a hug when I got emotional at leaving time and offered to hold the phone to Aunty B's ear if I wanted to call to say hi! They updated Facebook regularly so we could see how our little angel was settling in. At first she looked apprehensive but after about 3 days, the pictures showed her rolling around on her back and I could see that the staff had managed to make her feel at home. That was such a relief for a nervous cat mother with attachment issues on the other side of the world lol ;-) Thanks Sharon and all the legends at Cat's Meow! Anita and David x

Scarlet
18 Sep 2018


Cat boarding
I always take my cat Scarlet to the Cats Meow when we go away. We have done short and long term boarding with our last one being for 3 months. Sharon and her team do a fabulous job looking after my fur baby and she always comes home happy, healthy and contented. Wouldn't think of taking my cat anywhere else.

Luna
13 Sep 2018


Worry-free for me, luxury for my cat
I recently left my cat Luna with the lovely team at Cats Meow. They really went above and beyond and were really accommodating for me to help Luna settle in as well as spend some time with her before moving her back out again after my return from overseas. Would highly recommend these guys, particularly because of their attention to detail in the accommodation, as well as daily posting photos of all the kitties in their care which was the best bonus ever!

Elvis
10 Sep 2018


i wouldn't take my cat anywhere else!
Elvis has been going to Cat's Meow ever since he was a kitten. He is a nervous anxious cat who doesn't mix well with other cats. When he stays here he is happy, relaxed and even interacts with a few other cats. He has his own safe area - the cat's rooms are big, private and lovely , he is well fed, they provide whatever your cat normally eats, and he gets cuddles, the staff genuinely love cats. I wouldn't take him anywhere else !

Marley, Elvis and Cole
08 Sep 2018


Cat's Meow ROCK
Sharon and her wonderful, caring team know their stuff! From ensuring the most timid of cats are given space & time to feel comfortable to cheeky, smoochers who demand cuddles with their subtle (not so subtle) meows and head butts, special diets and even medications when required. I honestly can't thank them enough, knowing my cats are cared for, loved and happy when staying with Cat's Meow. Their photos and videos of their daily adventures are just beautiful.. so reassuring to know my babies are having a ball while at their holiday home. Thanks Cat's Meow, you guys ROCK!

Doppler
30 Jul 2018


Outstanding Boarding
Sharon and the team at the Cats Meow in Samford deserve a medal. The professionalism, care and attention our beloved little fur baby receives is greatly appreciated. The daily photos we can view whilst on holidays reassure us that while we are having a great time, our cat is being loved and care for. We have used this service for the past 7 years and can not recommend Cats Meow highly enough.

Tia
10 Jul 2018


Home away from Home
We think Cats Meow is absolutely brilliant. Sharon and her team take such wonderful care of our Burmese cat, Tia. Tia loves going to Cats Meow where she can wander in the garden, explore and play with other cats. She always comes home so happy and contented. We also like the daily Facebook posts with photos so we know how Tia is going.

Macy
21 Jun 2018


Treated my baby like their own
Can not speak highly enough of the staff at Cats Meow. I moved overseas, but had to leave my cat in Australia for 1 month after I left. I had never left her for this long before and especially while I was in another country. Sharon and the staff at cats meow completely put my mind at ease from the moment I checked in my little girl, Macy. I love that I was able to settle Macy into her suite and set up her things in the room. I was able to bring her own food (she is fussy). Macy is a very shy cat and is usually not comfortable around other people, but with the daily photo and video updates on facebook I could see Macy was doing very well. The staff went above and beyond to give her lots of love and attention, it is easy to see everyone at Cats Meow genuinely love all the cats that come to stay. They give them lots of cuddles and scratches and time to walk out in the hall. There are even garden suites available. I thought Macy would be scared to walk around, but from the video's Macy looked happy and relaxed. I particularly love that each suite has a big window looking out into the garden, Macy loves bird watching. The suites are not tiny little boxes like I have seen at some other kennels. Each time I called or emailed to check up on her, the staff did not make me feel like I was being an overprotective mom of my fur baby, they let me know exactly how Macy was doing. Macy arrived in Canada yesterday and she is settling into her new home so well. This stressful time moving overseas was made so much easier knowing Macy was in good hands at Cats Meow. It certainly is not your average cat boarding kennel. The size of the suites, the attention each cat is given is something I have never seen at another kennel before. The price was also very reasonable for the luxury of the cat suites and the time spent with the cats. Thank you so much Cats Meow. If anyone is looking for a home away from home where your cat is treated like their own, look no further.

Coco
14 Jun 2018


My cats stay
Thank you to all the wonderful staff at Cats Meow , they really do a great job. I often say that I could stay here myself, as it is so lovely! I like how they are happy to let you settle your pet into their suite personally, nothing is hidden! When I returned my cat was happily basking in the sunshine out on her day bed and did not seem in a hurry to leave. I travel 45 mins to this cattery and its well worth it to know my cat will be happy. Plus the location is beautiful, great excuse for a coffee locally.
Write a Review. Pets need you.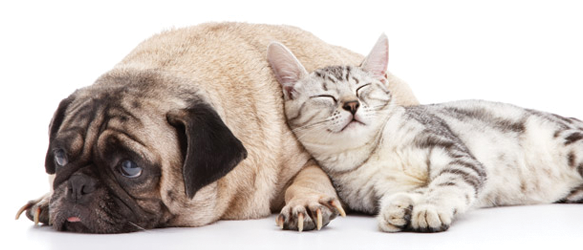 Cats Meow Luxury Cat Boarding
---
---
---
---
Social Links
---
Cat's Meow is a 5-star, luxury cat boarding kennel nestled in the foothills of the D'Aguilar Range in Samford Valley, Northside Brisbane. Offering short and long term cat boarding in Brisbane, this is truly a home away from home, quality pet resort. Renowned for being 'not your ordinary kennel', Cat's Meow was built with your Cat and their likes and dislikes in mind. With Suites that resemble homes (not cages) with picture windows, outdoor garden access and privacy for our timid friends, there is a suite that will suit any personality. Truly the best cat-only boarding resort in Brisbane.
Service:
Feature:
Luxury
Standard
Budget
Playtime
Pick Up/Drop Off Service
Special Diet
Medication Administration
Grooming
Pet Updates
Long Term
Web Cams
Weight Management
Flea/Tick Treatment
Treats
Cuddles
---
Related Businesses
By Suburb
By State