Lexi
09 Jan 2017

Duke and King
27 Dec 2016

Frogly the wonder dog
14 Dec 2016

Dori and Dickins
13 Dec 2016

Jazz and Bailey
11 Dec 2016


Lovely kennels
Thank you Andrew for taking such good care of Jazz and Bailey while we were away recently,and for giving my two lots of cuddles,your kennels are lovely and I love the fact that the dogs get their own exercise yards but get rotated around but can still safety play and that you monitor them and give one on one playtime.Jazz and Bailey will be coming back to see you soon

Dunstan
06 Dec 2016

Duke
27 Oct 2016


Duke's best holiday
We were recommend to use Andrew at Paws Away as he is very good with dogs that can be aggressive, I was worried to start off thinking that we would get a call to come and collect him,I phoned Andrew a couple of times while we were away to be told,that he was making progress slowly with Duke,At the end of 3 weeks we returned to pick up Duke,He was not in his kennel,but up in the excercise yards with Andrew who was playing with him and Duke seems to have gained more confidence.To say Andrew id=s good with dogs is underestimating him this man is wonderful he gained the trust of our dog and worked with him,This is the only kennel we will ever go back to.

Lexi
19 Oct 2016


Excellent kennels
We have been useing Paws Away now for 3 years,every year we send Lexi down to Perth and Andrew picks her up from the airport,and she usually boards for 2-3 weeks,at the end of her stay she always arrives at Darwin airport smelling so nice from her bath and she is happy and full of beans Andrew does keep us updated via their facebook group page and I will continue to keep useing Paws Away

Bonnie and Clyde
12 Oct 2016


Very capable kennel
We left our two miniature schnauzers for the first time for two nights. The dogs have come home in good condition and full of beans and not at all affected by their stay. We have used Paws Away for grooming on many occasions (which they organise externely) and they have always had first class treatment. I am so pleased that they had a good stay and I feel very confident that we can leave them in Paws Away's capable hands. Thank you

Rob and Bob
12 Oct 2016


"Excellent personalized care"
Paws Away have always provided excellent, personalised care for our 2 elderly Staffy's. As well as catering for their dietary requirements and medical needs, when one of our dogs became disabled (paralysed in one leg) they offered an exceptional level of care. They provided him with special bedding, regular checks throughout the day and lots of love! They must have the highest standards of hygiene.Paws Away is also the only kennels I have sent my dogs to where they have not come back with some kind of minor illness like an upset tummy or an eye infection. In actual fact,Kerry was quick to point out a lump on one of our dog's legs, when we came back from holiday. We had it checked by the vet and when it was removed it turned out to be cancerous, so we are very grateful to them for their sharp eyes and dedication. I am always able to relax when I go on holiday and the "boys" go to Paws Away
Write a Review. Pets need you.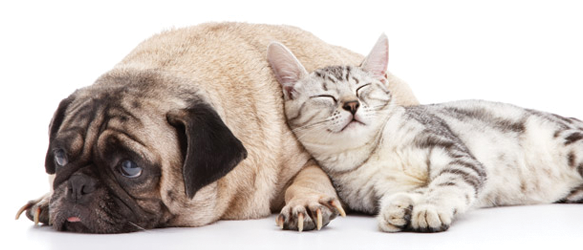 Paws Away Boarding Kennels

18 Crufts Way, Canning Vale, WA, 6155
---
Phone: (08) 92...
Phone: (08) 9256 2422
Addtional Numbers:
---
---
---
Social Links
---
Service:
Feature:
Luxury
Playtime
Exercise/Dog Walking
Pick Up/Drop Off Service
Special Diet
Medication Administration
Grooming
Pet Updates
Long Term
Behavioral Specialists
Onsite/Local Vet Services
---
Related Businesses
By Suburb
By State