Duke
16 May 2018


Wonderful caring owner
Andrew your care of my dog Duke went beyond my expectations,Duke has been to other kennels before and has lost weight because he is a fussy eater,Andrew mentioned that he bought roast chicken for Duke and hand fed my old boy,Plus being I was weary from my trip Andrew dropped Duke home after hours after arranging it with my husband which was a wonderful surprise,Duke will definitely be coming back to visit you again

Rose Woodbridge
16 May 2018


Lovely caring kennel and people
Thank you Andrew for taking care of my 3 little Chi's for the last 3 weeks it was hard being away from my baby's but I know they were in good hands and for sending me some texts to say they were doing well.Maxi dosnt take to many people but he loved you,I would highly recommend Andrew's kennels

Basil and George
16 May 2018


wonderful homely kennel
Thank you Andrew and Caitlynne for looking after my two dogs Basil and George for the last two weeks they came home happy and smelling great

Butler
03 Apr 2018


A real doggy kennel
Thank you Andrew for looking after Butler for the last 2 weeks and for the updates via text I have used other kennels in the past but yours is certainly far better and I can see the dogs have a great time and you care for them like your own

Red
21 Mar 2018


Will come again
As I vet, I look for a kennel that will care for the health and behavioural needs of my pet as I would myself. I'm happy that this kennel provides that. Thanks.

Grace and Barry
16 Mar 2018


Another perfect holiday for my two
Thank you Andrew for another perfect for my two dogs Grace and Barry,they came home happy and I could see they were well looked after while with you and Grace was giving you lots of licks

Milly
14 Mar 2018


Beautiful environment
What an amazing place for my puppies to stay. Andrew is such a lovley man and has had my dogs best intrests at heart sending updates and photos on how my babies are going. I would highly recomend this as a holiday spot for your fur babies.. i know they are safe and happy while away doing what i need to do.

Hanna
01 Mar 2018


Another great holiday for Hanna
Hanna had another great holiday at Paws Away recently.Andrew you certainly know how to win over your 4 legged customers,I have been boarding Hanna on and off now for over 4 years you should too your dog will have a great time

Bluebell and Max
27 Feb 2018


So happy and relieved
A happy dog owner here. Bluebell is a big girl but often timid and with a major door phobia among others so I was very worried about boarding her. No problem-she came home happy and relaxed. I had the opportunity to watch her reactions to Andrew and her tail couldn't have wagged any faster. Of course Max is a lover of everyone and I had no qualms about leaving him. They obviously enjoyed their two weeks away from home, you can always tell by their demeanor when they return home. I'll be boarding them at Paws Away during my next holiday for sure.

Snapper and Spud
22 Feb 2018


Best kennel around
We have just picked our dogs up after them being in the kennels for just over two weeks and it is obvious that they have been happy and well looked after while we were away. We would have absolutely no hesitation in recommending Paws Away Kennels to anyone needing a boarding kennel for their dogs.Kennels are clean,modern and the owners are lovely people who love dogs
Write a Review. Pets need you.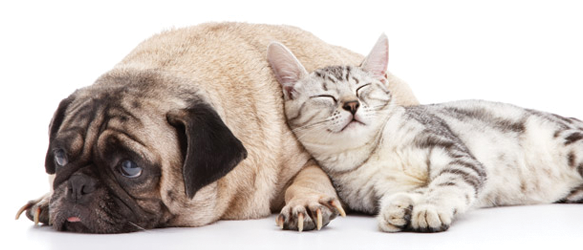 Paws Away Boarding Kennels
---
---
Service:
---
---
Related Businesses
By Suburb
By State