Cats Meow Luxury Cat Boarding

Cat Boarding - Highvale Queensland

Keiko
02 Mar 2020


Keiko loved his stay - thank you
Thank you Sharon and the team. Knowing that my fur baby was getting his cuddles and most importantly his essential medication. He was super happy and loved the cattery and garden areas. Was so happy when I picked him up. Thank you so much. Looking forward to seeing you again and I am HIGHLY recommend you to everyone looking for someone in the market looking for a trusted cattery.

Millie, Stan and Geoff
20 Jan 2020


Purrfect ....
Sharon and her team treat the boarding cats like their own . The facility is immaculate and all cats happy ! Highly recommended........

Chewie
06 Dec 2019


Best place ever!
Our cat, Chewie, was booked into the VIP Garden Suite for 3 weeks and loved every minute of it. We were kept updated with pics of his adventures and this really helped us enjoy our holiday overseas knowing he was being well looked after. Sharon and her team went above and beyond making sure that our Chewie was healthy, happy and received lots of cuddles whilst we were away. We will definitely be taking him back on our next holiday.

Millie Little
21 Oct 2019


Winning at the Cats Meow!
Very professional set up and genuine care for my cat that stayed. Lovely welcoming staff who gave me great advice and useful suggestions. On arrival home after her stay my cat was happy and relaxed, showing me that her stay at the Cats Meow was a positive experience and not stressful. Love they put up pictures of my cat on Facebook so can keep up with how she was doing. Definitely recommend this to anyone looking for a place to safely leave their cat with loving professionals.

Willow, Tolliver and Serena
02 Oct 2019


Absolutely Recommended!!
My cats had a fabulous stay with Cats Meow. I have never collected more healthy and happy cats from a stay. The staff were always very helpful and friendly and took excellent care of my special needs cats. Definitely my first choice for cattery if the need arises again.

Ketta
28 Sep 2019


There's no place like home...except Cat's Meow!
When we lived a 2 minute drive from Cat's Meow, it was a no-brainer to board Ketta there whenever we went away, but even though we've moved suburbs, and there are closer options, for me, it's still a no-brainer to choose Cat's Meow. It's Ketta's home away from home, where we both know her other furr-mum will ensure her every need is attended to, and should anything go wrong, we're safe in the knowledge that owner, Sharon, has the vet nurse training and best vet contacts to deal with any situation. Ketta loves watching the horses in the idyllic country garden setting from her bedroom. At Cat's Meow, she enjoys time in the fresh air and gets to make new friends as she socialises with other guests - very important for an indoor solo cat when back at home. I couldn't imagine ever boarding Ketta anywhere else. A five paw rating is five paws too few! Thanks, Sharon, for creating Cat's Meow, Ketta's vacation destination par excellence!

Charlotte
27 Sep 2019


The only place to board your fur-baby
We've boarded our cats with Sharon at the Cat's Meow for many years now. Charlotte and before her Alexandra always came home and quickly settled back into their routines which is testament to how well they are looked after. It's not easy being separated from your pet but knowing Sharon is there with her vet nurse skills gives us that extra feeling of security when we are away on our extended trips. Seeing her on the regular Facebook photo updates is also a real bonus. We can relax and enjoy our travels knowing our girl is being well cared for and loved!

Rascal
26 Sep 2019


Cat Holiday Love
Our 4 year old Burmese gets thoroughly spoilt on his own cat holiday while we can relax on ours with no worries at all. He gets his own indoor/outdoor room and lots of cuddles and love from Sharon and her great cat-loving team. Sharon is a fully qualified and very experienced veterinarian - always offerring top quality care and advice to us. We've tried other cat boarding facilities and been given a smelly highly stressed urine-soaked cat on our return. Most cats don't enjoy being placed with barking dogs - our Rascal has the best care and loving attention at Cats Meow abd comes home very relaxed. Like most Burmese, he is an escape artist but the staff are all onto him, he is very safe and secure - never had a problem. I'd never put our boy anywhere else. And we get to see what he's up to on facebook each day!!

Milo and Pablo
26 Sep 2019


Perfect
I used to feel so guilty putting my cat into the cattery. Not anymore! I first used Cats Meow earlier this year when my new kitten was only 4 months old. I did my research and chose Cats Meow. It exceeded my expectations! Milo had a wonderful time - lots of socialising with the other kittens and lots of human attention too. I have since aquired another kitten so they are both staying this time. My kids get very excited about the daily uploads and we can all relax knowing they are in good hands. I think the cats are enjoying their holiday as much as we are.

Sneakers & Munchkin
13 Sep 2019


Home away from home
I've been taking my kitties to Cat's Meow since I moved to Brisbane and I know that I never need to worry about going out of town! My babies are always well cared for and I can see photos and regular updates on their facebook page. My cats love the stay - last time I booked a room with outdoor space my kitten Munchkin had to be chased back inside when I picked her up to go home! Thank you Cat's Meow for taking the time to get to know our furbabies and making them feel like they're in their own home!
Write a Review. Pets need you.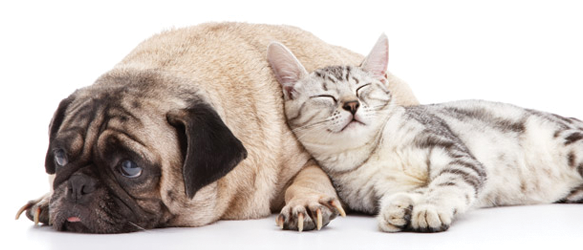 Cats Meow Luxury Cat Boarding
---
---
Service:
---
---
Related Businesses
By Suburb
By State