Cats Meow Luxury Cat Boarding

Cat Boarding - Highvale Queensland

CC Bear
08 Aug 2019


I wanted to stay here too! Gorgeous cat hotel
Sharon and the team are just incredible. They feed top quality food, offer pet cuddles and pats, do medication at no extra charge and wet food too. Nothing is too much trouble, I got regular updates and photos. I could not have been happier. Thank you so much Sharon, we will tell everyone about you and how amazing your hotel is. CC didn't want to come home, now that says alot!

CC Bear
08 Aug 2019


I wanted to stay here too! Gorgeous cat hotel
Sharon and the team are just incredible. They feed top quality food, offer pet cuddles and pats, do medication at no extra charge and wet food too. Nothing is too much trouble, I got regular updates and photos. I could not have been happier. Thank you so much Sharon, we will tell everyone about you and how amazing your hotel is. CC didn't want to come home, now that says alot!

Oscar
30 Jul 2019


Fantastic
Cats Meow is definitely a 5 star for your cat. The accommodation is very comfortable with their own private garden or outdoor courtyard off their rooms. The staff are amazing, nothing is to much trouble to keep your cat comfortable and content. The high quality care let's you enjoy your getaway more, knowing your fur baby is in good hands. I highly recommend Cats Meow

Pepper
10 Jul 2019


Above and beyond the best
What an amazing Cattery. Talk about luxury hotel style accommodation. We have an elderly cat who is very nervous and who needs special care. Sharon (the owner) and her team are the most caring and professional people you could hope to look after your feline. During the entire stay, Sharon and her team kept me up to date with regular photo's and answered my constant text messages to see how she was going. My cat fell ill whilst in her care and had it not been for the attentiveness of Sharon and her team I wonder what would have happened. Sharon took my cat immediately to the vet as she knew something was not right and she saved my little girl. I can not thank her enough. Sharon is a vet nurse and knows her cats and I am eternally grateful for her care and attention to detail she shows her all the cats in her care. Sharon went above and beyond - you can tell she is a dedicated cat lover who will do everything for her felines. She has passion for her cats and her clients, she was so caring and gentle and able to give us confidence in her team and her cattery. We LOVE the Cat's Meow Cattery. What a great team. I thought we would have had additional costs for the level of care shown to our lovely girl but it was all inclusive in the boarding cost. I was amazed. How could we receive 5 STAR service that was all inclusive. Sharon was amazing. Her team were brilliant. I could not be happier. Go and see Sharon and the team and the amazing facilities at her hotel for your own, its incredible. We will be back with our gorgeous girl when we next go away. Thank you Sharon and team!

George
10 Jul 2019


Inspect first then choose elsewhere
Our 2 cats were boarded here for 5 days in April. One cat went in with 4 functioning legs and came home with 3. Neither had stayed in a cattery before so we weren't sure what to expect but, stupidly, went by all the 'exceptional' reviews. On arrival, the 'luxury' garden suite recommended for both cats to stay in together was small and narrow with one bed, one small hiding nook and a 'garden' of pebbles and no greenery. There is also a very large number of cats roaming about the reception area. The owner spent more time telling us how tired and busy she was looking after them all than listening to anything about our pets. I was particularly concerned about one of ours who is very timid and easily spooked. A picture posted by the cattery on their Facebook page while we were away shows both cats looking stressed and trying to escape whoever was taking the photo, not calm and relaxed like the shots of other cats. When we picked them up and brought them home it was clearly obvious as soon as they were released from their cages that one was lame in his left hind leg. I rang the cattery immediately only to be told it could be calicivirus as they have diseased kittens on-site. An examination under anaesthetic at the vet revealed he had multiple ligament ruptures as a result of a sudden and severe trauma requiring surgery and a pin. This cattery has consistently denied any knowledge of how this has happened and they do not possess any security footage to be able to monitor the animals overnight. Our cat probably sat for days in pain without anyone noticing - they do not examine the pets in their care (even though their Association guidelines say they should) nor 'disturb' them if they are just sitting or asleep. When the cattery was sent the Vet's report and surgery details I received a patronising phone call from the owner's daughter astonished that I should be blaming them for my cat's injury and that they cannot help 'cats doing what cats do'. She wanted me to take my post-surgery cat to another vet of their choice for a second opinion.... however couldn't explain what purpose that would serve. Complaints to the Pet Industry Association and the RSPCA have been similarly brushed off or ignored. If you choose to board your pet here - don't. Should anything happen nobody will notice or care, and they have no ability to adequately monitor the animals. Mounting vet bills aside, our timid boy is now left with a lifetime injury sustained while in the trusted 'care' of this despicable establishment.

Hobbes
19 May 2019


A cats holiday resort
We are so grateful to Sharon and her team for the wonderful care that they give our cat Hobbes. He is so happy there and loves the socialising not just with the ladies but also his neighbouring cats. Due to our lifestyle Hobbes is often staying at Cats Meow, from a few days to 3 week stints. It is so reassuring to know that all his needs are met while he is in residence. We love seeing his photos on their facebook page and recommend Cats Meow to other cat lovers.

Basil, Rosie & Hector
30 Dec 2018


Cats Meow Luxury Cat Boarding
We were away for a month and Sharon and her team looked after our three very anxious cats. Sharon was amazing at communicating and keeping in touch with us. She would also post regular photos on social media. She responded to my emails very quickly. We had one cat that was on short term medication and we had confidence in Sharon to administer it. After all, she is a Vet Nurse. Couldn't recommend Sharon and her team more highly. Bronwyn

Huxley
05 Nov 2018


Five star excellence !
After doing a lot of research on where to board my beautiful baby boy I am so glad I chose the Cats Meow at Samford . The rooms are big, clean and well kept. There is air conditioning for the really hot weather. My cats photo was posted every day on Facebook so I could physically see how he was going. The staff are professional and truly love hosting their guests. All the guests are happy and social in the boarding facilities . I could not fault my cats stay and my biggest thanks to Sharon and the team . I had a happy cat to greet me when I picked him up. I would recommend the Cats Meow to anyone.

Coco
17 Oct 2018


Wonderful Cat Boarding Resort
My Cat Coco had his first stay at Cats Meow recently for 25 nights while we travelled overseas. I had never left him that long before so was worried how he would go, especially at a new place. Sharon and the Staff were very welcoming when I went for a look originally and were so helpful and accommodating when I took Coco there. I emailed a few times to check on him and they got back to be straight away and told me to contact them anytime. They posted photos on Facebook, which I approved and was very happy to see him. The accommodation is very clean and they have lots of different options. They were very thorough on check in, weighing him and checking for fleas etc. I could take his toys and bedding and when I picked him up he was well and happy and is now settled back at home. Even though it is about a 45 min drive for me its definitely worth it and will be sending him there from now on whenever we go away. I felt so relaxed and was not worried about him while I was away. I have no hesitation in recommending Cats Meow. Thank you once again Sharon and your wonderful Staff.

Calvin & Hobbes
14 Oct 2018


Put my mind at ease!
Sharon and the staff are wonderful from the very start. They were quick to respond to my email queries and provided thorough information. After we visited the cattery, we knew our boys would be looked after and we booked straight away. The photos on Facebook let me know the boys were happy and looked after (and gave Mumma much needed cuteness injections while away). Will definitely use again!
Write a Review. Pets need you.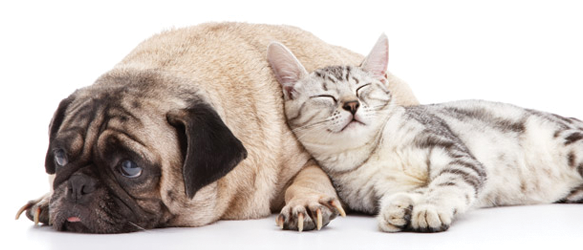 Cats Meow Luxury Cat Boarding
---
---
---
---
Social Links
---
Cat's Meow is a 5-star, luxury cat boarding kennel nestled in the foothills of the D'Aguilar Range in Samford Valley, Northside Brisbane. Offering short and long term cat boarding in Brisbane, this is truly a home away from home, quality pet resort. Renowned for being 'not your ordinary kennel', Cat's Meow was built with your Cat and their likes and dislikes in mind. With Suites that resemble homes (not cages) with picture windows, outdoor garden access and privacy for our timid friends, there is a suite that will suit any personality. Truly the best cat-only boarding resort in Brisbane.
Service:
Feature:
Luxury
Standard
Budget
Playtime
Pick Up/Drop Off Service
Special Diet
Medication Administration
Grooming
Pet Updates
Long Term
Web Cams
Weight Management
Flea/Tick Treatment
Treats
Cuddles
---
Related Businesses
By Suburb
By State