Denver
24 Jan 2018

Cindy
12 Jan 2018

Odin
11 Jan 2018

Chanel
10 Jan 2018


Chanel's perfect holiday
What can I say wonderful kennels that are very spacious and clean my dog Chanel has a certain diet and Andrew was happy to meet Chanel's needs I have used other kennels in the past but they were not interested in looking after Chanel's needs,I am a fussy owner and have a fussy dog,Andrew listened to my requests and followed thru on them .Chanel took a real fancy to Andrew and normally she is a one person dog.Thank you Andrew for taking the time to get to know my dog and for taking such care of my 4 legged child who means the world to me

Rubble
10 Jan 2018


Rubbles perfect holiday
Thank you Andrew and Kerry for the looking after Rubble and meeting his medication needs you have lovely kennels which are very clean and modern,it was especially nice Rubble was able to be in the airconditioning,plus thank you for fitting him in last minute you are both truly animal lovers,Rubble will definately be back again

Tyson
14 Dec 2017

Holly
13 Dec 2017


I would give them 20 stars if I could
We love boarding our dog here! She gets lots of attention and love from the Owners and they're always sure to give a personal report whenever I pick her up. She's always happy when we pick her up. Great pricing for long term dog boarding, as well.Your dog will have a great holiday with them

Muggs,Chloe
13 Dec 2017


Wonderful kennel
I have been using Paws Away now for 5 years and Andrew and Kerry have taken great care when looking after my two dogs,They recently stayed there for 2 weeks and they always come home happy ,and are always wagging their tails and rush to meet Andrew who is a real softy with dogs,Its comforting to know that my dogs are in good hands,their kennels are modern,clean and I love the fact that Andrew and Kerry give the dogs one on one playtime,I would highly recommend them to anyone

Sprocket
13 Dec 2017


Lovely Kennels,lovely owners
A great place with great owners . Genuine animal lovers who have had our business for 7 years. They helped us when we lossed our 9 year old lab Duke to to old age, Kerry ,Andrews wife helped us find our new rescue dog Sprocket! Both of my dogs would and Sprocket still gets so excited when taken to Paws Away. No one should ever worry about the quality of care their pets will receive at the Paws Away. Andrew is a genuine animal lover who is very passionate about the animals in his care,

Muggs,Chloe
13 Dec 2017


Wonderful kennel
I have been using Paws Away now for 5 years and Andrew and Kerry have taken great care when looking after my two dogs,They recently stayed there for 2 weeks and they always come home happy ,and are always wagging their tails and rush to meet Andrew who is a real softy with dogs,Its comforting to know that my dogs are in good hands,their kennels are modern,clean and I love the fact that Andrew and Kerry give the dogs one on one playtime,I would highly recommend them to anyone
Write a Review. Pets need you.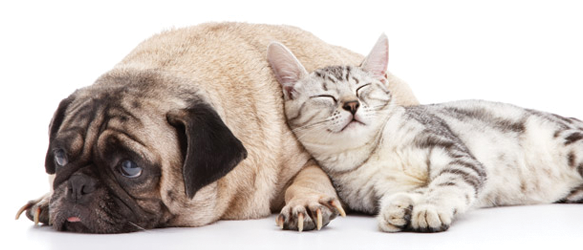 Paws Away Boarding Kennels

18 Crufts Way, Canning Vale, WA, 6155
---
Phone: (08) 92...
Phone: (08) 9256 2422
Addtional Numbers:
---
---
---
Social Links
---
Service:
Feature:
Luxury
Playtime
Exercise/Dog Walking
Pick Up/Drop Off Service
Special Diet
Medication Administration
Grooming
Pet Updates
Long Term
Behavioral Specialists
Onsite/Local Vet Services
---
Related Businesses
By Suburb
By State